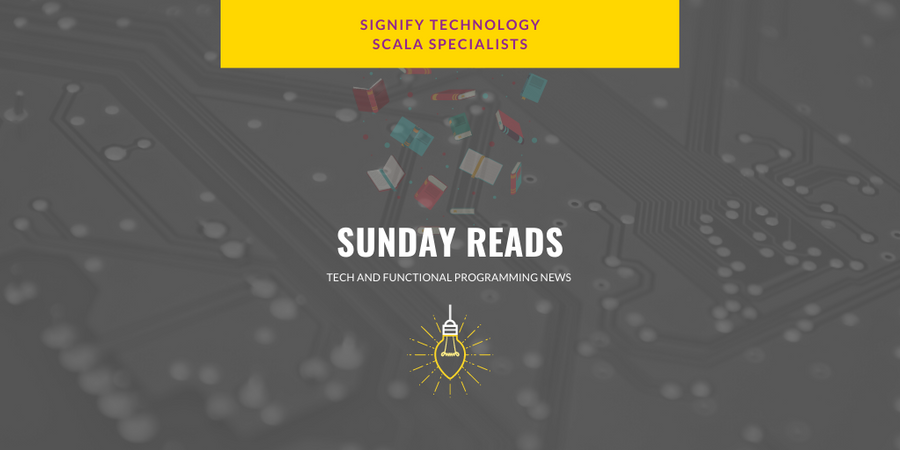 ​It's time for weekly Signify Sunday Reads! Interested to see what we have this week?​

Our first read is from Daniel Ciocirlan. Ths post is called Scala isn't Hard: How to Master Scala Step by Step.
​
Our second post is from Jakub Kozłowski. This video is called Scala project from scratch #3 - compiling the client with GraalVM Native Image.
​
Our third post is from Marek Kadek. This post is called Trace your microservices with ZIO.
​
Our fourth post is from Adam Warski. This post is called Fast number parsing in Scala.
​
Our final post is again from Daniel Ciocirlan. This post is called Event Streaming with Apache Pulsar and Scala.
​
Stay posted for next week!