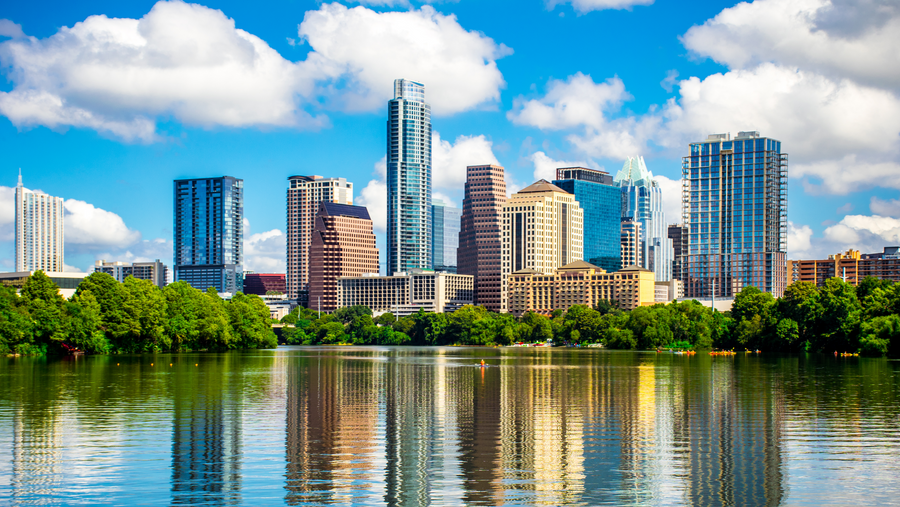 Thinking about a change of scenery? During the pandemic, Austin, Texas has become one of the most popular relocation hotspots for professionals in the technology industry and has proven lucrative for corporations and professionals alike.
​
Austin has been referred to as "Silicon Hills" housing tech giants such as Apple, Google, Oracle, Tesla, eBay, Amazon, Facebook, IBM, Samsung…the list goes on.
​
Make More, Save More
The cost of living is significantly cheaper in Texas than it is in many other areas of the country, allowing you to get the biggest bang for your buck. If you're coming from a high-tax state like California, you'll appreciate the corporate and individual tax breaks Texas has to offer.
According to

Hired.com

, tech workers in Austin earn an average of $125,000 per year - an average that has grown more than 15% over the past 5 years.
​
The Job Market is Hot!
It is to no surprise that Texas is becoming the new hotspot for technology companies, as many startups and large corporations are making the move from Silicon Valley to the business-friendly state. Austin is currently experiencing a massive boom in technology jobs and experts predict that the city's tech economy will climb 16% over the next 5 years.
​
Thinking about relocating to Texas but don't know where to start your job search? Reach out!
We have remote job opportunities for Texas residents.
​We can introduce you to the right people!
​