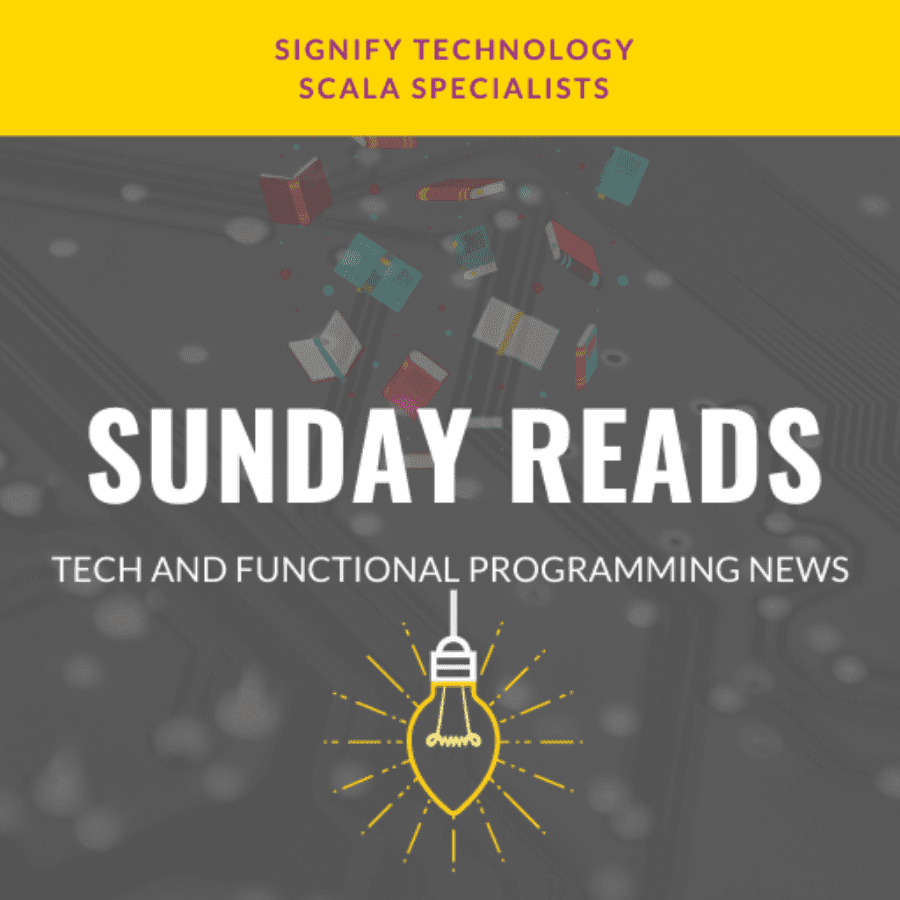 Happy Sunday! Did you miss us last week? We spent the day celebrating Signify Technology's 5th birthday!! Don't worry - we're back this week with our favorite Scala reads from the past 2 weeks!
​
​About two-thirds of Wire Android code is written in Scala making it unique among Android apps. In Wire Signals, Maciej Gorywoda shares a Scala library for event streams, developed by Wire Android team.
​
In Scala 3: A Look at Inline, Dean Wamplerintroduced one of the new metaprogramming features in Scala 3, the inline keyword, and how it affects source code. In Scala 3: Macros, Wampler focuses on quoting and splicing.
​
If you haven't gotten around to reading Functional Programming in Scala by Paul Chiusano and Runar Bjarnason, this article is for you. Sandro Maglione shares 5 Key Lessons from the book that'll make you a better developer regardless of your programming language of choice.
​
Will Scala 3 be your new favorite language?Chris Rybarczyk shares what's new in Scala 3 as well as an overview of some of its most interesting features.
​
In this Gentle introduction to Akka with Scala,

Oto Brglez
will walk you through

a f

ew practical examples and code snippets and inspire you to look deeper into concepts like Akka Streams, Alpakka, Akka Clustering, and Akka Streams.