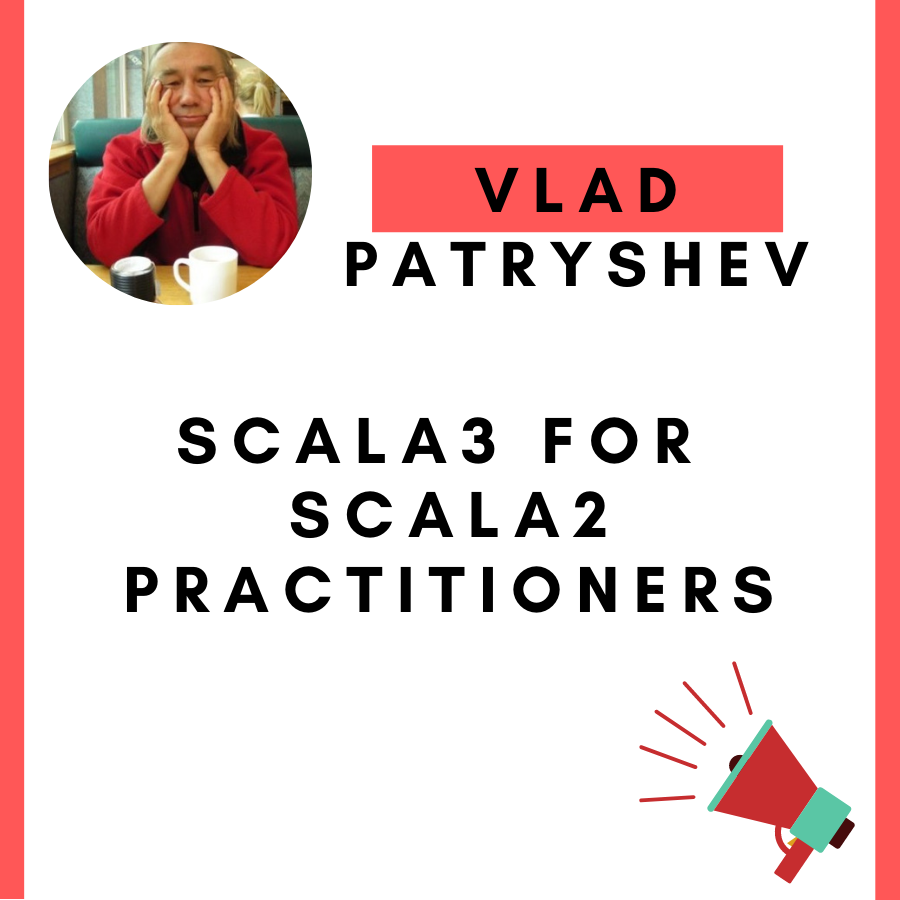 Are you stuck on Scala 2?
You'll not be stuck anymore after watching Vlad's talk from Scala in the City!
​
​
Scala3 for Scala2 Practitioners
The talk targets Scala practitioners that are stuck with Scala 2 (like I am), and it's pretty easy, no free profunctors or anything like that, just a humble overview. It addresses the new features and changes in the language!
​