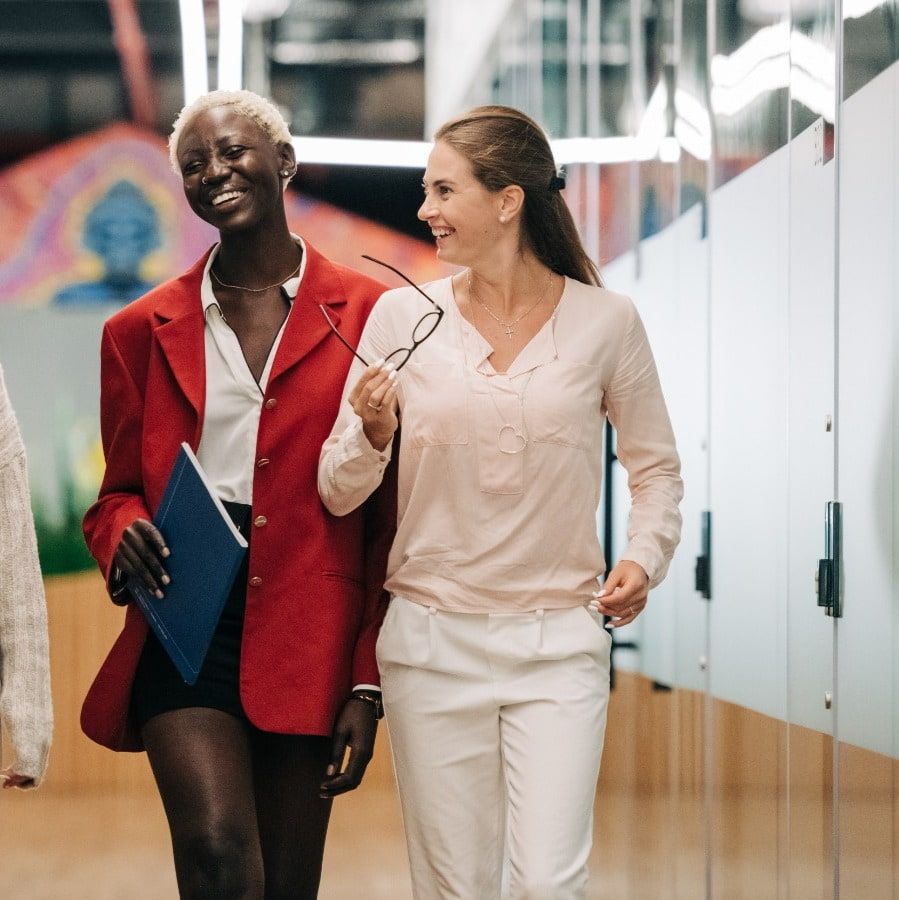 ​1. Re-structure Your Reach-Out Tactics
When looking for a specific demographic or to increase the amount of diverse candidates in your sourcing, you want to show off the culture you are creating, therefore sending a standard InMail on LinkedIn will likely get lost among the many other... You want to use LinkedIn's advance search features to filter the requirements you have and jump on a different platform to learn more about the candidate and then engage.
2. Target Job Ads Accordingly
Don't be afraid to mention that you are looking for a specific demographic of candidate in your job ad - if you are! This will save you and the applicants time, plus it will make those underrepresented groups feel more confident in their application.
It has been proven that women are less likely to apply for a job than a man if they do not meet all of the requirements, for this reason when recruiting for underrepresented groups you should keep requirements to a minimum or use phrases such as 'bonus if candidate has X'.
Diverse candidates are also put off by buzzwords or ego-centric language, so keep the description to the point and factual.
3. Check Your Sources
Simple enough - diversify where you look and you will diversify your candidates. As a recruiter it is very easy to get comfortable sourcing in one place and forget about all of the others! Seek out opportunities to source diverse candidates where they typically hang out. For example, there are many online and offline groups dedicated to women in technology. Facebook groups are a great place to start if you are looking to join a particular community.
4. Offer Internships to Targeted Groups
Underrepresented groups can often be helped by being given a starting point in the industry. This not only helps diversify candidates now but also increase the pool of diverse candidates in that sector. Lots of companies now have their own internal diversity programs that offer internships to candidates with specific backgrounds - if they don't have a look at other options, or suggest that this is something they look to do in the future. Reach out to schools and community groups in your area to determine opportunities to make connections with students.
5. Ensure The Company Is Actually A Diverse Place To Work
Take the time to identify what about your company or the company you are recruiting for is appealing to a diverse candidate. Check the diversity and inclusivity policies. Think about the needs of as many different types of employees as possible and ensure it is clear they would be catered for. If a candidate is uncertain on whether the company is actually inclusive or would cater their needs they will be unlikely to apply. For example, don't post a job ad looking for more women when it is impossible to find any information on the company website about the company's maternity policy.
6. Showcase A Diverse Employer Brand and Personal Brand
Encourage employees to talk about this part of your business. Record their stories, and incorporate that part of your corporate personality into how you promote your employer brand. Diverse candidates will seek out companies who truly value those ideals, and developing organically is the only way to truly reap those benefits. Also ensure that your own personal brand is in support of diversity, people appreciate people who are genuine and if you show that this is something you truly care about they will be more likely to work with you. Use content that showcases diversity in your initial engagement - you can share links to start a conversation, talk about your experience of what is important to others in a company and ask what is important to them.