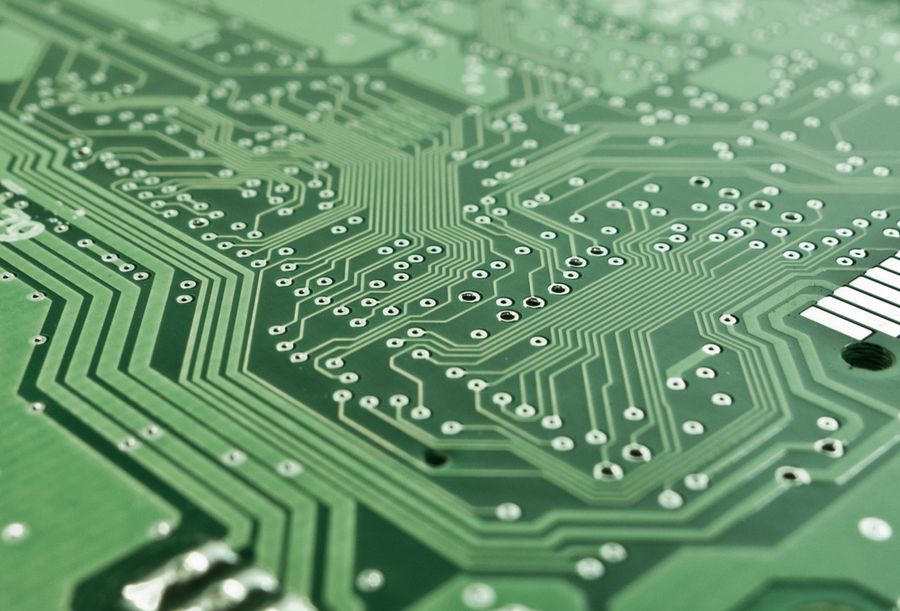 Technology has a big impact on every industry including the Recruitment industry. In this article Gavin White talks on the three ways technology is transforming the recruitment process.
'It's something every recruitment company is aware of; technology is continually transforming the industry and, in particular, how job hunters are seeking and applying for new roles.
As a recruiter, it's likely that you're already noticing the rise of the Internet of Things (IoT) and artificial intelligence (AI) in the workplace - and you're also probably seeing how it's shaping the way candidates are approaching the job search process. With Industry 5.0 on the horizon, prospective candidates will become more productive with their job searches because recruiters are expected to work even more closely with smart systems than they already are.
So, what does this mean for recruiters?
Let's take a look at three ways that the recruitment process is being transformed by technology:
Welcoming Industry 5.0
We've already seen the impact of Industry 4.0, commonly referred to as the fourth industrial revolution, on a variety of sectors.
But what is it? And what can we expect from Industry 5.0 in the recruitment sector?
Simply put, Industry 4.0 refers to how the integration of the IoT, AI and smart technology allows machines and humans to work together to make intelligent decisions and solve problems. But, as Industry 5.0 is now on the horizon, we should expect to see more of an emphasis on the importance of human intelligence, as well as a focus on the 'human touch' that candidates require - and recruiters can offer but AI technology can't - throughout the recruitment process.
When Industry 5.0 starts being implemented throughout the industry, both recruiters and candidates alike should expect the job search and application process to speed up significantly, due to how much humans and smart systems will be working together. The human ability to relate to and pick-up on certain attitudes and behaviours, combined with the accuracy and intelligence of AI, will mean that you'll be able to screen and select the most skilled and appropriate candidate within minutes.
The power of social media
As a recruiter, it's likely you often find yourself telling prospective candidates to clean up their social media profiles in order to increase their chances of securing their dream role.
A study has found that 70 percent of employers actively use social media to screen prospective new hires, so it's no secret that candidates should only be using social media to emphasise their skills and character - and not to damage their chances of employment.
As a recruiter, you should be using social media sites, such as Twitter and LinkedIn, to see how applicants are portraying themselves online to assess whether they're a good fit for the role or not. For example, is the candidate engaging with people in their desired industry and sharing news and articles that their followers will be interested in? Online networking via social media is now considered just as valuable as networking at conferences and events - if not more so.
Further, encourage candidates to use social platforms to look up companies that are hiring that you'd like to put them forward for; this will help you both ensure that the company's values and culture matches the applicant's and that the role will be a good fit for them. This will not only benefit the candidate, but it will save you time and effort, too.
The true impact of AI
As we touched on earlier, more and more recruitment companies are starting to adopt AI technology into their processes to identify qualified and experienced candidates.
Not only do AI algorithms have the capacity to work much quicker than recruiters, but the risk of any unconscious bias from the recruiter is also reduced significantly. Instead, AI works with recruiters to ensure the focus is on the applicant's skills and, this way, the most talented candidates stand out.
Tellingly, chatbots such as Mya have been found to save 75 percent of companies' time. In the recruitment industry, chatbot technology is able to handle every day recruitment tasks such as liaising with candidates to answer their questions and schedule interviews, therefore allowing the recruiter to focus on tasks that require a level of human initiative and emotion. Equally, chatbots also make the job search and application process much smoother for the candidate - the technology is able to review whether the applicant meets the mandatory criteria almost immediately, therefore helping the candidate to stay motivated.
With AI technology on the rise, recruiters should encourage candidates to ensure their qualifications, skills and key experience stands out on their CV, so AI systems are able to immediately identify whether they're appropriate for the role.
When it comes to recruitment, it's clear that technology is already making a significant impact on speed and productivity when finding and hiring candidates. And, with the continued advance of AI and IoT - and the introduction of Industry 5.0 - this is only expected to increase. If Industry 5.0 develops as it's predicted to, recruitment companies and directors should be prepared to combine their skills with those of AI and smart systems in order to enhance and improve the job hiring process even further. The arrival of millennials - and the impending arrival of generation Z - into the workplace has undoubtedly had an impact on the need to increase the speed of the job hiring process, due to their eagerness for immediate action and feedback.'
This article was written by Gavin White, Managing Director at Autotech Recruit and originally posted on recruitment-international.co.uk. Autotech can be found here. ​