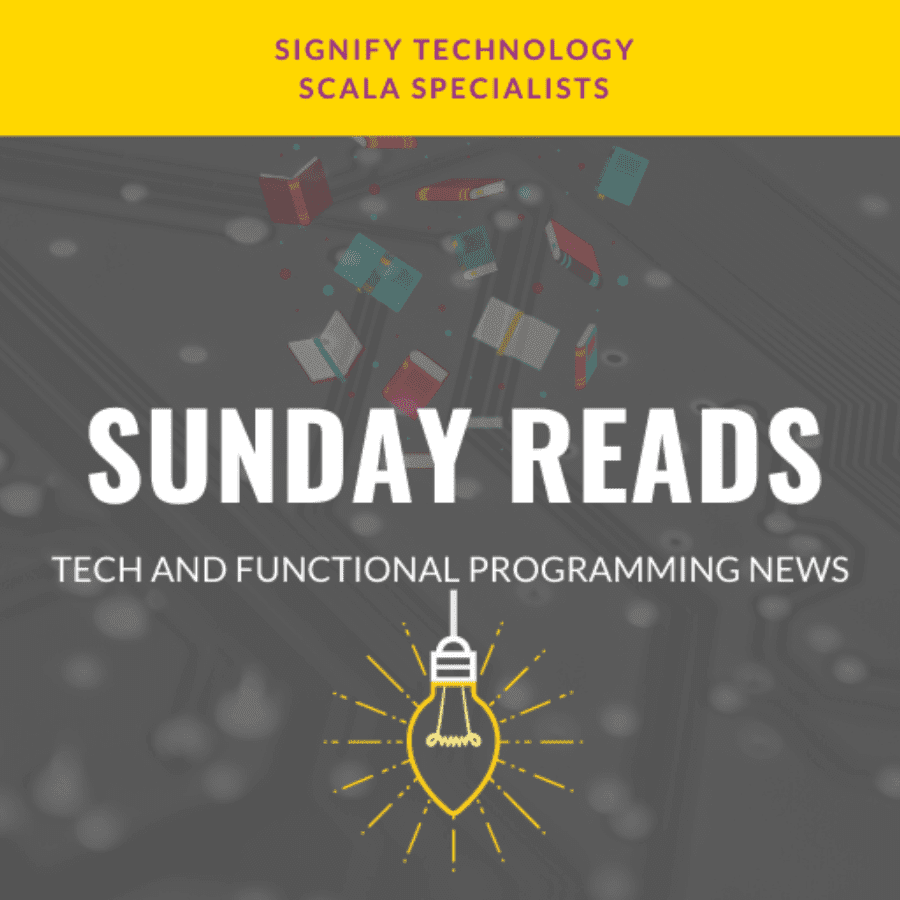 ​If you want to catch up on all of the best articles shared about functional programming this past week, you've come to the right place.
​
First up Contributing to scalafmt was shared by

Michał Bednarz
at Virtus Lab. He says that "Working on open-source software can be a very rewarding experience" and that "

scalafmt is an example of an open-source project that is very mature and well managed

."
​
Have you heard of fire-and-forget? Adam Rosien shared Fire-and-Forget in Cats Effect telling you exactly what it is and how you can make use of it.
​
Also on Cats we have, Herding Cats - Effect System, which opens with a quote from Lazy Functional State Threads,"
Based on earlier work on monads, we present a way of securely encapsulating stateful computations that manipulate multiple, named, mutable objects, in the context of a non-strict purely-functional language."
​
Adrian Salajan shared Image editing with Monads on his blog and uses code examples to carefully explain each concept, beginning with the functions and laws they must obey.
​
​
​