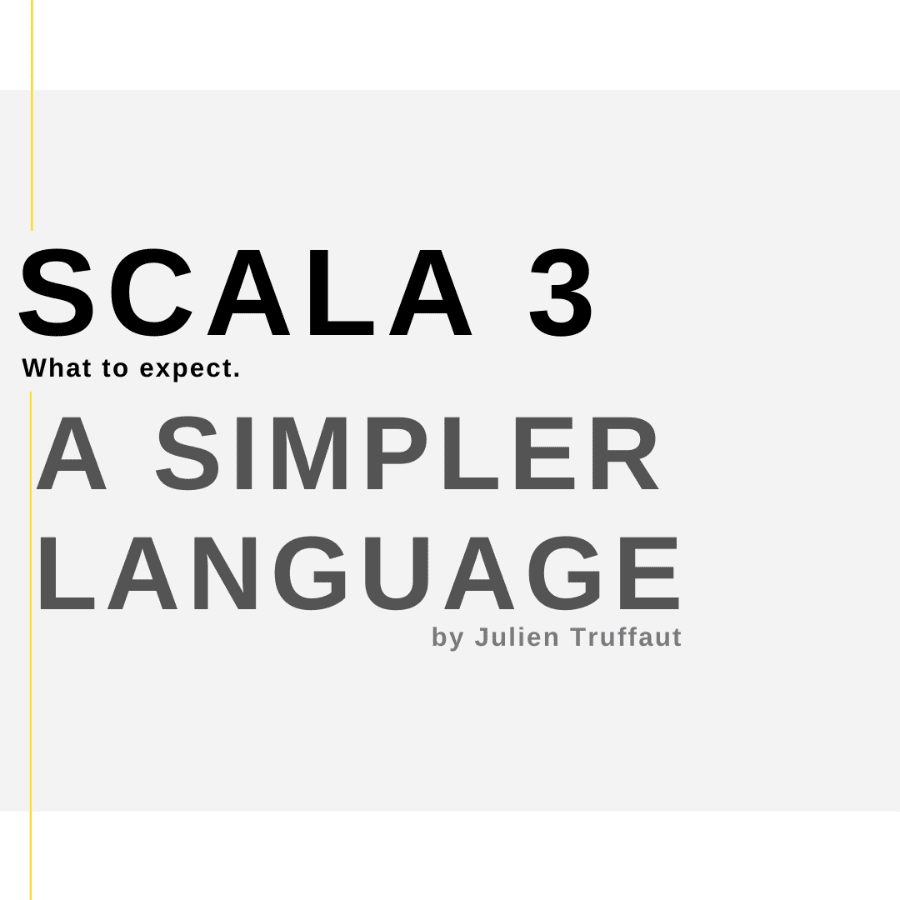 ​
An important feature in programming is to understand a piece of code at first sight. The more obvious it is, the better.
​
10-15 years ago, when Scala started to be used in real world applications, most people were excited about case classes. They provided a massive improvement over Java for a very common scenario: encoding an immutable record of data in a clear and concise way.
(Fun fact: Java only introduced a case-class
feature
in Java 16 released in 2021.)
​
Julien Truffaut
has written this article, downloadable as a PDF below, for Signify Technology to share with you!
​
Why?
We wanted to provide you with useful code examples.

This is a continuation of our white paper (Scala 3: What to expect) which was more of a commentary.

Julien wanted to dive deeper into why he thinks Scala 3 is a much simpler language.
What?
Extension methods and work-arounds

Enums

Traits and Implicits
A downloadable document means that you can copy and paste code into your own projects!
​
Julien is a backend engineer with more than 10 year​s experience. For the last 5 years, he has helped developers master functional Scala, giving them the confidence and skills necessary to thrive in their careers. He has now created a Foundations of Functional Programming course, with the aim of helping more people develop a mindset "that will make you extraordinarily productive and powerful with the Scala programming language."
​
​
Missed the white paper release?
You can check it out now by clicking on the image below.
Subscribe to download and receive more relevant articles straight to your inbox.
​