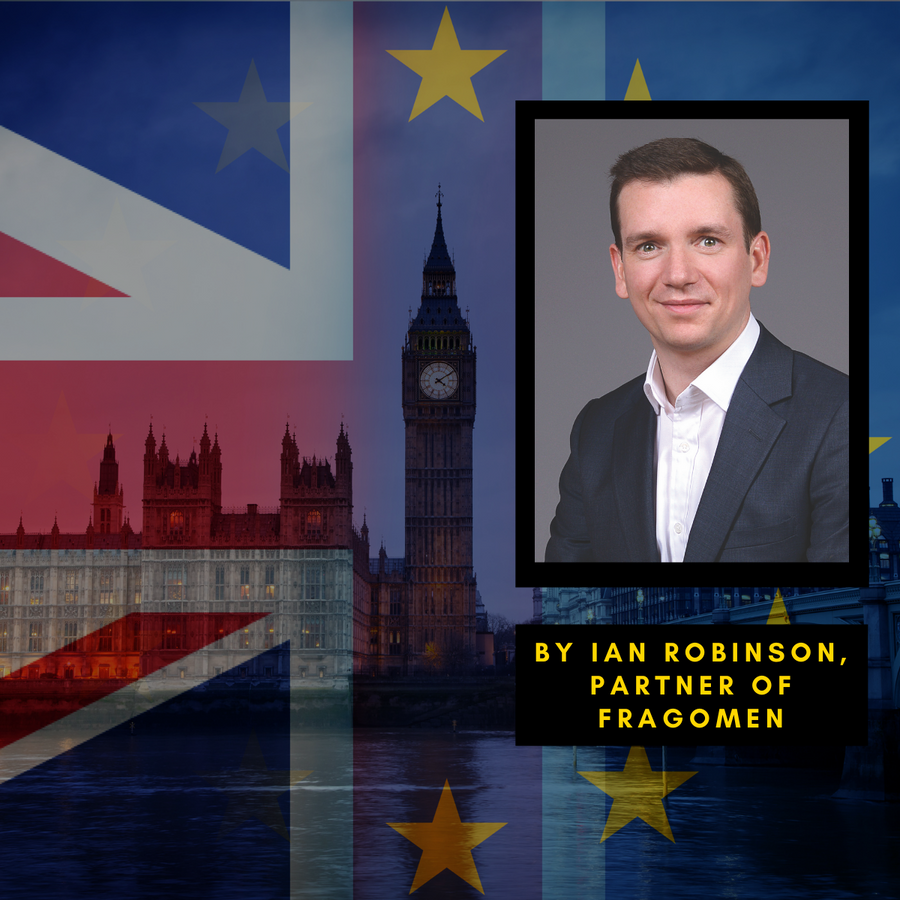 Brexit is done, but it isn't over for many of the 3 to 4 million European people – EU, EEA and Swiss nationals – who are living in the UK.
The UK and EU have agreed the framework for Europeans to confirm their status in the UK. Overall it is a good set up but only if it is known and understood. We want to help you understand what is involved and what you can do to help your employees.
​
To begin with, why does this matter? Ultimately, this is about the government's decision to end the UK's involvement in European free movement. The cut-off Brexit date was 11pm on 31 December 2020.
​Europeans living in the UK will now need to evidence their right to work in the UK:
European nationals who have been living in the UK before the cut-off date can confirm their status under the EU Settlement Scheme (EUSS), including people who hold residence documents granted under European law (for instance Permanent Residence).

European nationals who arrive to the UK after the cut-off date will need a Skilled Worker visa or other immigration permission. This is rather complicated and we will share a second blog shortly, explaining the new immigration system.

Irish nationals do not need to apply under the EUSS and can carry on working without additional immigration papers (other than their Irish passport).
The EUSS is a good system that will be easy for most people.
Five years residence will mean you qualify for Settled Status, granting you the right to stay in the UK permanently.

People with less than five years residence are granted Pre-Settled Status but can move to full Settled Status later on.

Only serious criminality or fraud (for instance pretending to be European) will mean a status is refused or rejected.

Non-European family members can apply too, but that typically means a partner or child, with extended family applications being more difficult.
​The deadline for applications is 30 June 2021.
The application process is pretty straight forward and user friendly. You confirm your identity using a Home Office app (EU Exit: ID document check app) and move to your browser to answer several biographical and residence based questions. The system then checks your details against tax and benefits records and assesses how long you have been living in the UK. If the Home Office is unable to identify your records or there are gaps in residence years, for instance because the European national was studying instead of working, you can upload paperwork to confirm your residence for the relevant period(s). A decision on your application takes a few weeks and the Home Office is good at getting in touch if there are gaps. You are then granted a digital status, rather than a physical visa or document.
​The application process will take 15 to 20 minutes to complete and is easy for most people.
​This matters because the 30th June deadline is fast approaching. People who miss the deadline will essentially be in the UK illegally and at risk of hostile environment controls. It would be analogous to the serious life changing difficulties members of the Windrush generation faced a few years ago. They would be prevented from starting a new job, renting a new flat, accessing some health care and more. The Home Office has said that late applications will be allowed, but right now that does not look likely to be an option for everyone. There is a real risk that some people – maybe lots, maybe a few, but either way it isn't good – will be left in limbo.
​
Firstly, I really urge people to take it seriously. Putting a plan together doesn't need to be difficult and it could really help people. Secondly, you should think about:
· Talking to your staff – tell them about the scheme now, point them to information and remind people about it as the deadline approaches. I think it is best to begin by reassuring people, go on to educate and then stress the importance of on time applications (without forcing) as you approach the deadline.
· Our clients have held webinars to educate people, written to them with information and instructions, arranged surgeries where nervous or complicated people can sit with an expert. We ran similar surgeries for family members of our employees, which only seemed fair. Fragomen and many other law firms can help you plan, or you could also check out the Home Office's tool kit.
· You will not be expected to check that employees have applied under EUSS (i.e. repeating your first day right to work check.) There is no legal provision that would allow you to insist on people telling you whether they have applied, but some employers may check as a way to help staff. If you do want to ask your employees, we strongly advise you speak to an employment lawyer first because there are risks.
· If people voluntarily tell you they have applied, think about onward compliance. Pre-Settled Status is granted for five years and many of our clients are set up to track the expiry, to make sure employees don't forget to apply for Settled Status.
· After the 30 June 2021 deadline, you may find out that an employee didn't apply and doesn't have the relevant legal status to work and stay in the UK. This is complicated and may mean you need to end employment. This is serious so be sure to speak to an expert if the risk is realised.
The last part of this becomes a little more complex. Until 1 July 2021, employers hiring a new European candidate only need to see, certify and record a European passport to complete a compliance check, following Home Office guidance. That is helpful to a point, but means you will not necessarily know whether they also hold a document that allows them to work, whether under the EUSS or one of the new visas for Europeans. Essentially, you will be covered, but your employee may be inadvertently living and working illegally in the UK.
To reiterate, as an employer, there is no power in law that allows you to ask European people whether they have applied. Some employers will nevertheless ask – so they can help employees – but there are employment law issues and they ought to take advice before doing so. At the very least, think about telling candidates about the EUSS and about the need to hold the right to work. You might not expect them to show you their status, but at least they will understand the situation and the risk.
I hope this article is helpful to you and by all means get in touch if you need further advice and guidance. There is an awful lot more in the law behind this – applicants and employees should always check the law – but my blog should point you in the right direction. I'll be back soon to tell you about the new immigration system.