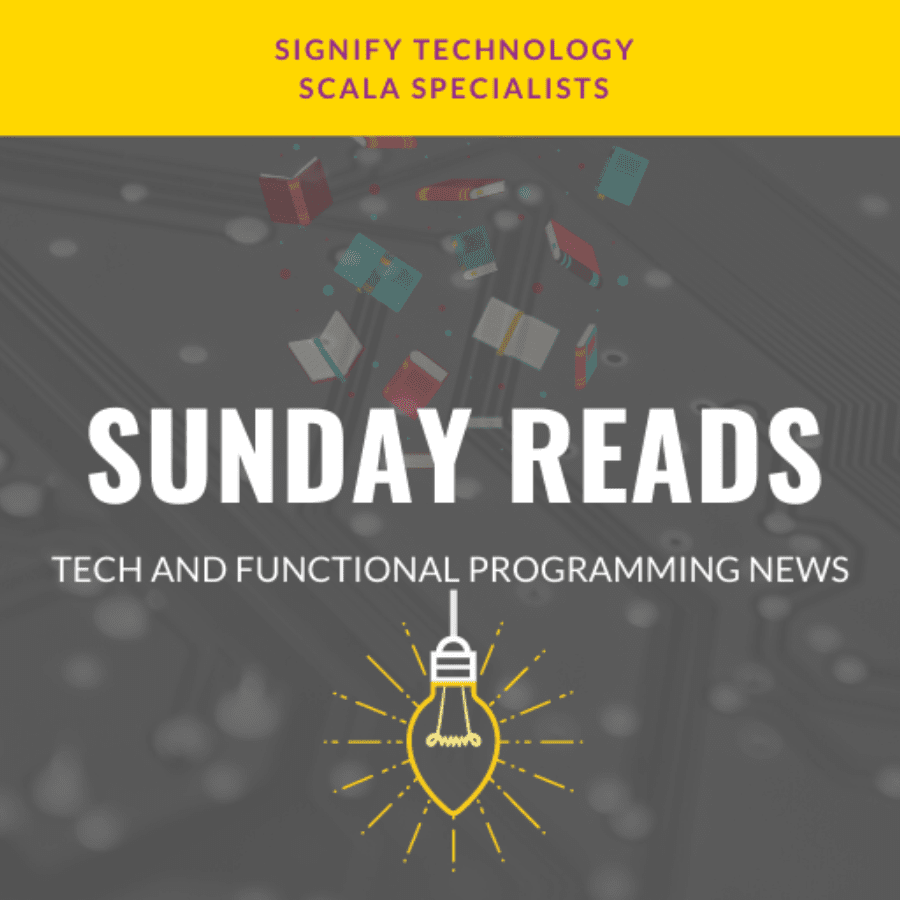 ​Welcome back to another Sunday Reads, your weekly update of all the latest in Scala and programming.
​
First up, Lean for Scala programmers - a detailed blog post with lots of code examples.
​
​
​
​
Software Mill released their

Scala 3 Tech Report, a brilliant summary of the

developers' expectations for Scala 3 and their view on the future of Scala. Scala 3 is a hot topic right now and as many developers migrate over, we also want to help that process be as smooth as possible; stay posted for our

Scala 3 white paper next week

and

Scala 3, Scala in the City special, partnered with Software Mill at the end of the month!!

​