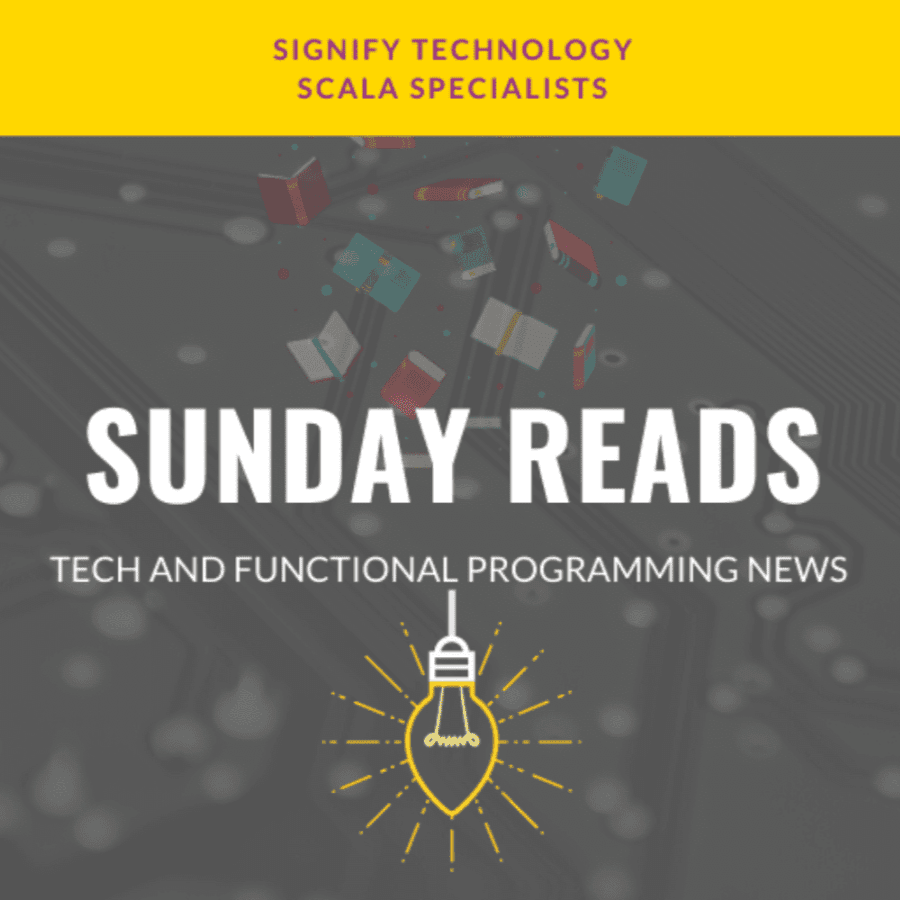 ​Welcome back to another Sunday Reads; we hunt down all of the best functional programming blogs from the past week so that you don't have to!
We have Scala3-migrate: First release- a tool that is making it easier to migrate to the new update!
Among all of the excitement around Scala 3, we also learned that

Scala is a Maintenance Nightmare
..
check out why, in some projects maintenance is tough.
Don't panic - Scala (still) hasn't missed the Android opportunity; 't
here has been speculation whether this would kill Scala, just like when Java 8 came out. Short answer in 2017 was no, and it still remains so.'
Finally, on Scala 3 we have, Scala 3 - what to expect, with various contributors and data, it maps the changes, what they mean for you and how to up-skill.
​
​