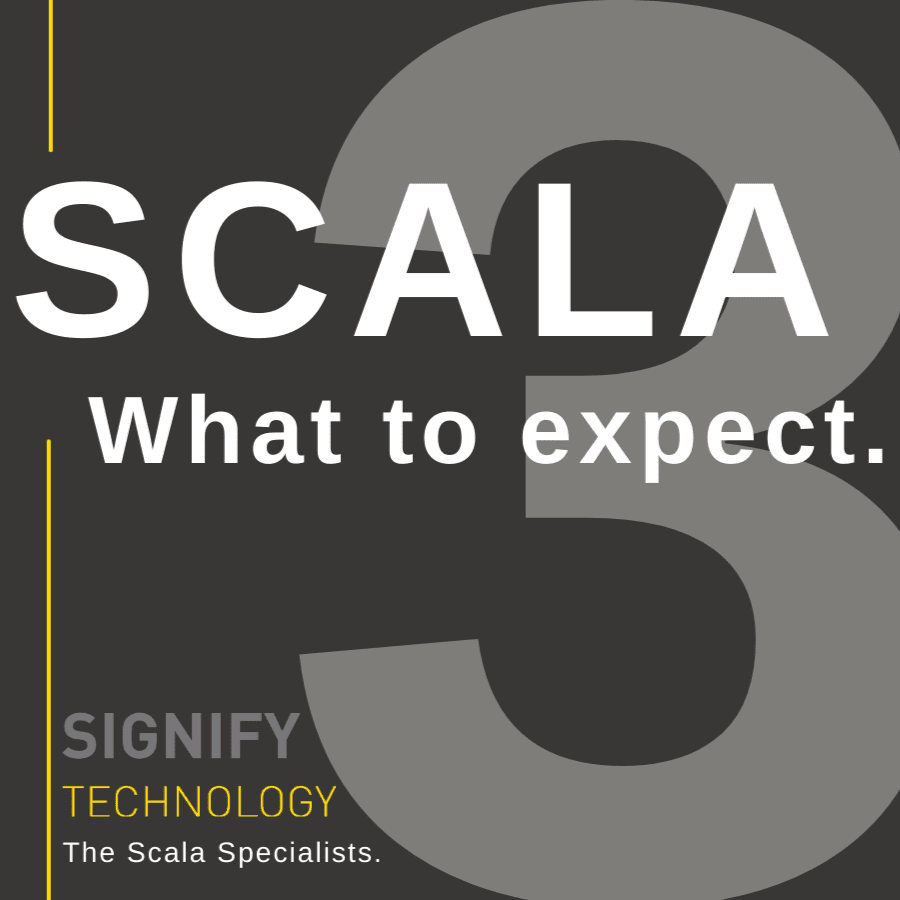 ​
Scala 3 and its new compiler 'Dotty' have been eight years in the making. And with the release of a developer's preview, Scala 3 will be ready to ship for production use in the next few months.
This is an exciting time for Scala developers. Lots of new features and improvements will allow you to build innovative apps to meet the business challenges of the future. At the same time, new features – and changes to the existing language – means retraining and unlearning some of the techniques you currently use.
​
The new changes might seem daunting but we are here to reassure you.
​
We have created a
free downloadable document
outlining the changes the new update will bring, looking at how these changes will affect you, as well as any common challenges developers, including
Julien Truffaut
,
Adam Fraser
and
Michael Pilquist
, have encountered and how to overcome them, followed by a section on how to up-skill.
​
This multi-page document is split into three sections:
What has changed? What does this mean? And How to up-skill?
With quotes from contributors, data from
Software Mill
and helpful resources; everything you need to know about Scala 3 is in one place - think of this as your handbook, written in a style as if someone is right there with you.
​
This will be followed by more specific articles, examining some of these topics in more detail, including code examples.
​
These articles will arrive straight to your inbox, if you subscribe by downloading the paper through the link below.
​
​
​
​
Click the image on the left to download now! And be added to our mailing list for more Scala 3 help and examples.
​
​
​
​
​
​
​
​
​
Following on with the theme of Scala 3... Yesterday we hosted an extra special Scala in the City all about Scala 3 with Software Mill - stay posted the talks will be released shortly!