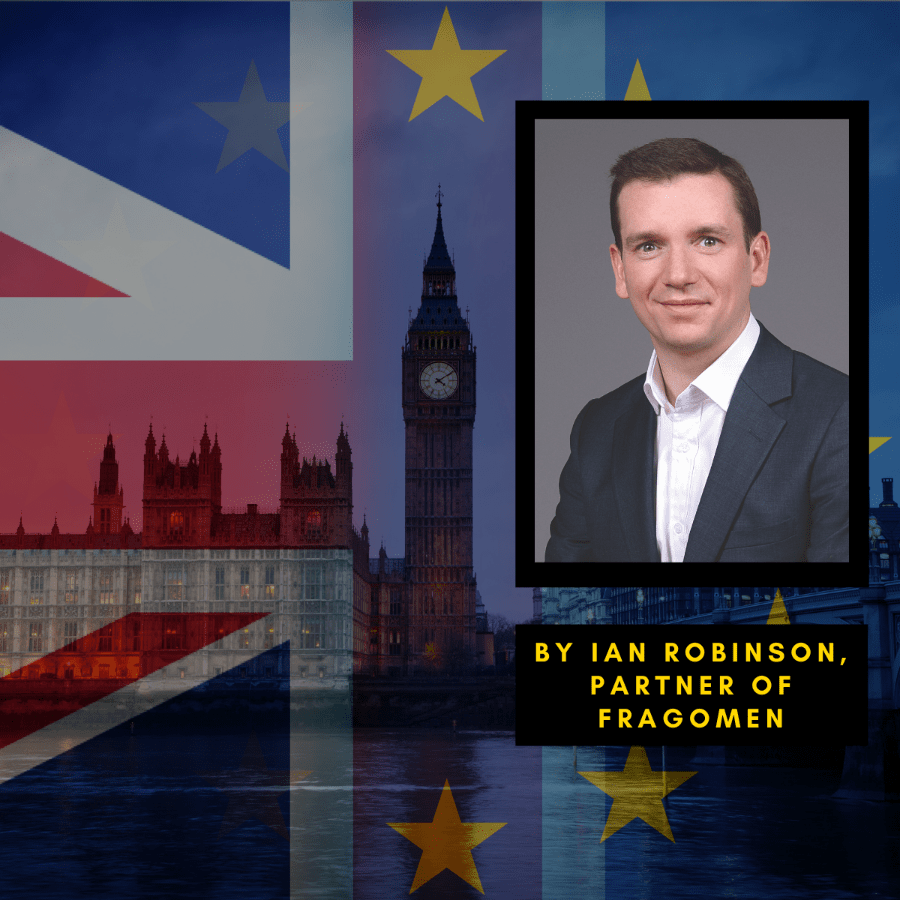 In February, I wrote about the arrangements in place for Europeans who have been in the UK since before the 11pm, 31 December 2020 Brexit cut off – the need to
confirm their status under the EU Settlement Scheme
. In this blog, I wanted to deal with
the new immigration system that has replaced free movement.
​
It feels like the end of free movement has been inevitable since the EU referendum in 2016. Despite that, employers did not have a great deal of time to plan. It took time for the Home Office to develop and release policy and as they did, all eyes turned to the implications of the Covid-19 pandemic. Nevertheless, a new immigration system has been in place since free movement ended and will need to be well understood, if you intend to employ overseas workers.
​
So, how does the system fit together?
​
Europeans who were in the UK before 11pm on 31 December 2020 are treated differently. They can confirm their status under the EU Settlement Scheme, a reasonably straightforward process that is free and provides a permanent right of residence after five years in the UK. Non-European family members of Europeans can also apply and you can learn more about the scheme

here

.
​
Since the cut off, we have a single system for all immigration, other than for Irish nationals, for whom nothing has changed.
There is no longer a difference between how European and non-European people coming to the UK are treated.
​
Under this new immigration system, Skilled Worker visas are available to workers who are sponsored, taking skilled jobs (considered RQF3 level and above), speak English and meet a minimum salary requirement – normally set at £25,600 but with lower rates for younger workers, people with PhDs and others in some higher paying jobs.

Unlike the old Points Based System there is no cap on numbers or a Resident Labour Market Test. That will be a relief to more established sponsors, saving them a fair amount of admin and making the system much faster than before, albeit not as fast as free movement.
​
​
​
The big hurdle for many employers will be sponsorship. You will need to be licenced by the Home Office to sponsor workers, having successfully demonstrated that you can comply with immigration rules and regulations.

Securing a licence takes time

so think about applying soon if you know you will recruit from overseas in 2021.

Cost also needs to be carefully considered. UK immigration is not cheap and government fees add up. Cost will differ dependent on length of time, type of employer, number of family members and so on - but will add up and needs to be carefully planned for.

If all of these requirements can be met, the visa process will be reasonably quick, certainly compared to other immigration systems overseas. It remains to be seen how quickly a work visa application can be compiled and considered, but a four to six-week wait, seems a reasonable assumption.

The big gap is low skilled workers.

There is no visa category for low skilled workers so it will be difficult to construct a business plan around recruiting lower skilled workers from overseas.

That said, people holding Spouse and Partner, Youth Mobility, UK Ancestry and one or two other visas will be able to work at any level.
​
​
​
There is an awful lot of information and changes here and even more in the Immigration Rules and associated guidance. It therefore all needs to be carefully considered. UK immigration is complicated and there are serious consequences for non-compliance.
​
If you are learning about this for the first time you may be wondering where to start. We would suggest the following four points to consider:
​
Familiarise yourself with the policies or find an expert to do that for you.
​
Map your workforce against those policies – where could you find it more difficult to fill vacancies, where do you need to plan for the extra costs.
​
Make sure your existing EU workers understand the EU Settlement Scheme and the importance of applying. Please note, the deadline is 30 June 2021.
​
Help the business to understand what is coming. Overall the system should work as well as any around the world, but the new costs and friction could cause concern. Forewarned is forearmed.
​
None of this is rocket science but it mustn't be taken lightly. If you haven't had a chance to think about it yet, you might want to sooner rather than later.
​
I hope this article is helpful and by all means get in touch with Signify, who can arrange a meeting, if you need further advice and guidance.


​