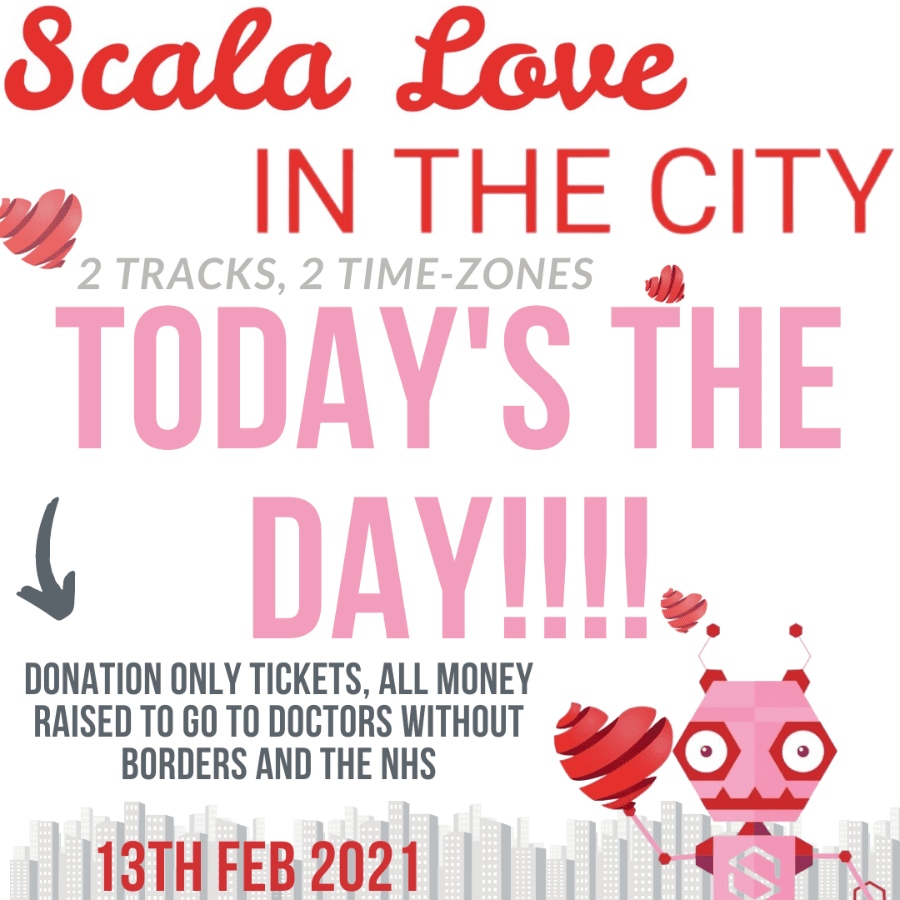 Today is the day!! Set to be the biggest Scala conference of 2021, hosted by Signify and Konfy...
There will be two tracks for you to choose from; happiness and joy. With spatial chat and discord to keep you all connected and chatting with the speakers in Q&A's.
Kicking off at 12am (PST) with the opening words from Oli from Konfy and Cem Baris, Signify's Sales Director.
Followed by various talks from our lovely and then our Keynote speaker, Martin Odersky at 7am (PST) introduced by Oli and Signify's founder Ryan Adams.
The break out will be at 8am (PST) where everyone can mingle in spatial chat!
Followed by more amazing talks.
Finally the closing words will be given at 3.15pm (PST) by Oli and Shannon, Marketing Manager and Elle, Marketing Executive here at Signify.
You can find the schedule here! ​
So far we have raised over a HUGE £8,000 for Doctors Without Boarders and the NHS, who have been working tirelessly to support the fight against COVID-19 this past year.
So far over 1,000 of you are attending but its not too late to get your ticket here!
We hope you enjoy today and much as we will! Watch out for the Signify Team in Spatial Chat and come and say hey!!