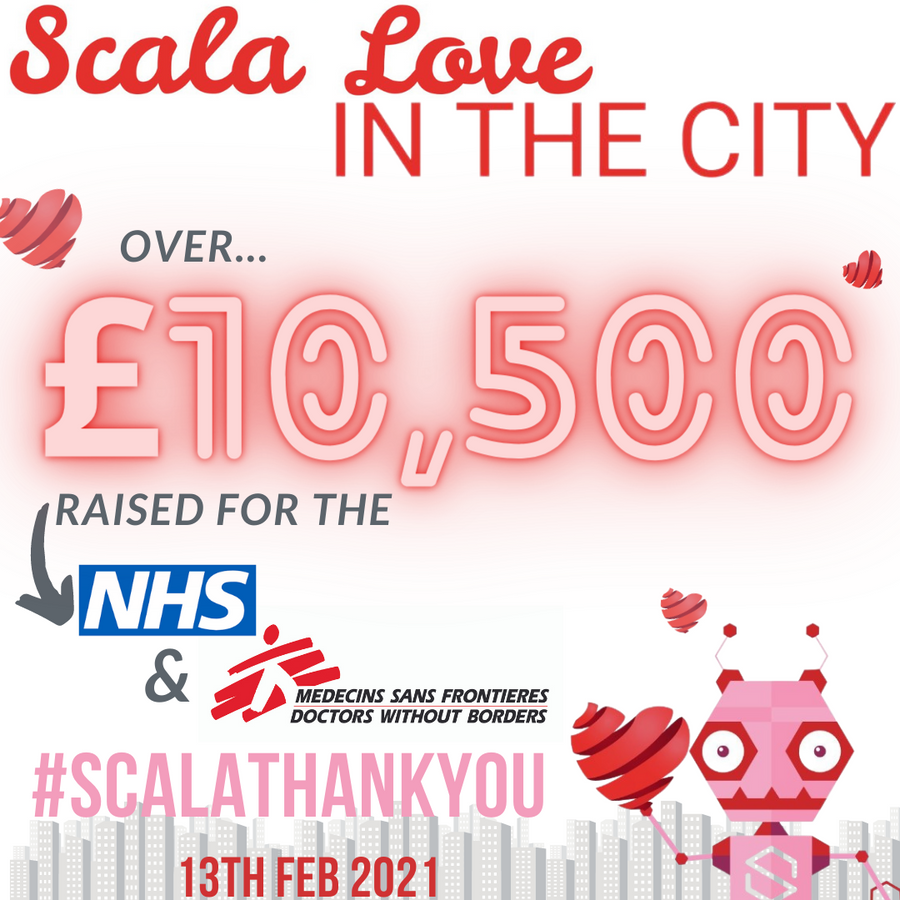 ​We are still on a high from all of the Love, Joy and Happiness we were able to share with so many of you on Saturday!
​
Scala Love In The City was a truly epic event, with 34 speakers, including a keynote from Martin Odersky, a panel discussion from ScalaWags, across 3 amazing platforms, 2 tracks, 2 times zones - all in one day!
​
We raised over £10,500 for Doctors Without Boarders and the NHS so we would like to say a HUGE thank you to all who attended, spoke, sponsored and supported throughout the day - you are all amazing!
​
Each talk given throughout the day was absolutely incredible and we will be releasing the recordings shortly - so stay posted!
​
Special thanks to Konfy who partnered with us and made creating this incredible event possible.
​
And of course many thanks to our lovely sponsors, including; Jet Brains, Twitter, Scalac, Scala House, Lightbend, Software Mill, Virtus Lab, adform, MOIA, Afry, Just Eat, Widget Bot, ING, pirum, Axoni, crunchbase and Kaizo.