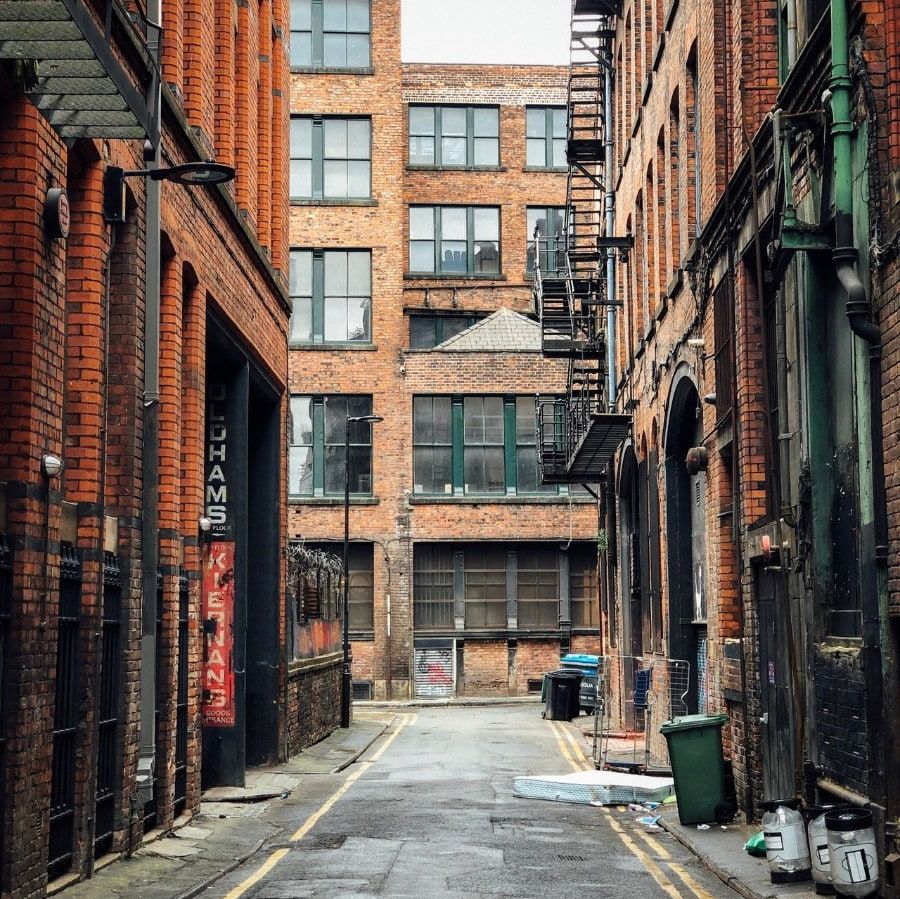 The beauty of Scala is that is is universal and it gives you the opportunity to use your skills in lots of different cities around the world.
Manchester is now home to the offices some of the coolest tech companies, including Depop, Disney, the BBC and many smaller startups!
One thing which you may need to consider before relocating is the average salary and cost of living in your new city.
​
What is the average pay for a Scala Developer in Manchester?
There are many different things which can contribute to a salary, including experience, tech stack, company and exact location within the city. Below are the average salaries for a Scala Developer at various seniority levels.
​
Figures correct as of October 2020.
As a permanent employee, you have the benefit of job security and employee benefits such as sick pay, holiday entitlement and possibly a bonus scheme. The company may also usually be in favor of you receiving training allowing you the opportunity to further your career progression and being a more integrated member of the team.
​
​
Figures correct as of October 2020.
When you are hired as a contractor gives you a great amount of freedom and flexibility as well as the option to work partially or fully remote. You have the option to change up the projects you are working on which means you often have a constant learning platform by taking on new challenges and roles.
​
As you can see from the above, the starting salary for a
Junior Developer
is
£35,000 p/a
or
£300 daily rate.
Qualities of a Junior Developer;
Recently graduated from University.

Or has 1-2 years of commercial experience.

Passionate about programming.

Eager to learn and further their knowledge.
​For a Mid-Level Developer it is £50,000 p/a or £400 daily rate.
Coming into a role at this level it is usually expected that you will have;
3-5 years of commercial experience.

Can confidently program in Scala with needed assistance or mentoring.

Ability to conduct code reviews.

Contribute ideas to how the team can better their programming.
For a Senior-Level Developer it is £65,000 p/a or £450 daily rate.
Qualities of a Senior developer;
Proficient in Scala with 5-6 years' experience.

Experience using other languages relevant.

Responsibility and ownership of projects.

Drive initiative within the team.

Identify risks.
For a Engineering Lead it is £75,000 p/a or £500 daily rate.
As an Engineering Lead you will be expected to encompass these skills;
7-8 + years of Scala experience.

Be a strong leader and take full leadership for the engineering teams.

Help those within the team to develop and further their knowledge.

Motivate and inspire those within the team.

Have an excellent technical understanding which can be conveyed onto all aspects of a project.
If you are open to looking for a new role as a Scala Developer in Manchester then just give us a shout and email us on info@signifytechnology.com. We will take the time to fully understand what type of opportunity is ideal for you and your skillset.
Or, if Manchester isn't for you, don't worry we work in over 17 countries globally so we can promise to find you an exciting role, check out our current list of live roles here.