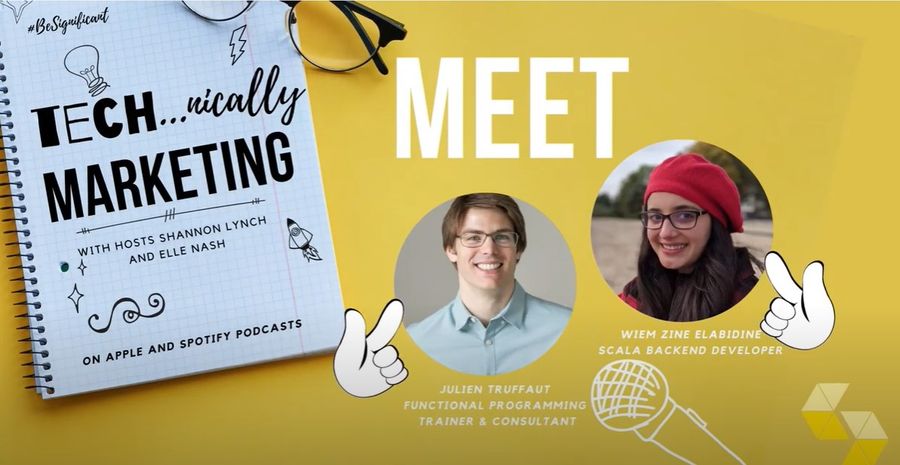 ​Wiem Zine Elabidineis a Scala Engineer, she taught herself English by attending conferences around the world and has made the move from conference attendee to conference speaker in the past year!
​
Julien Truffautis a backend engineer with over ten years experience in a range of different companies from start-ups to tech giants. He is the author of the open source library Monocle. But most recently he has been running functional programming training workshops and has built his own online course.
​
We caught up with them individually, to chat through the successes and challenges that they have experienced throughout their careers. They both spoke candidly about their journeys into tech and what they like and dislike about the community.
​
All for our podcast; Technically Marketing - you can still listen to both of these episodes on Apple and Spotify Podcasts!
​
But we thought what is better than absorbing all of one Scala legends knowledge? ...absorbing two!! Which is why we made the footage from their podcasts into a fun little video clip which you can watch below!
​
Go and check out our Signify Technology youtube account, for more candid content, now!