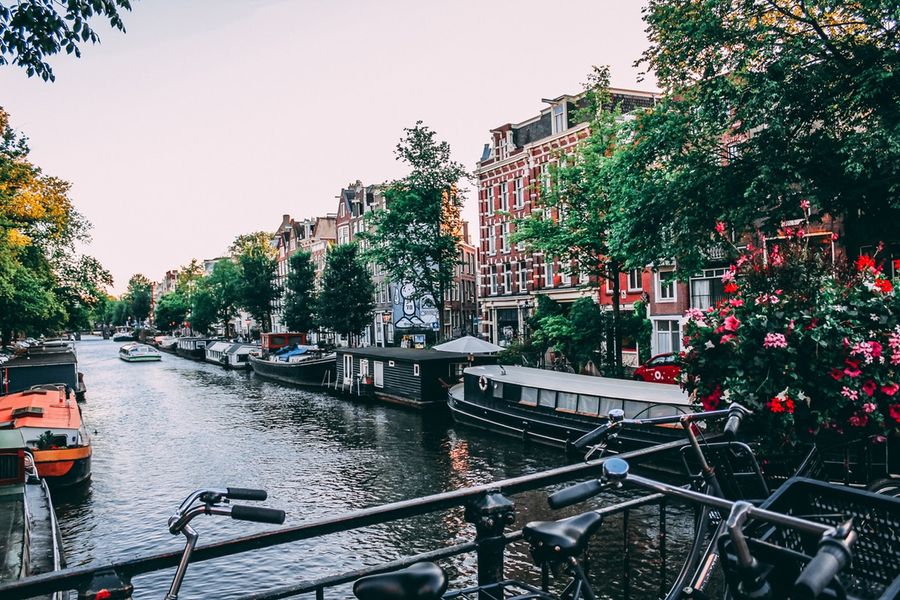 Amsterdam is a beautiful city with a relaxed and easy-going atmosphere where you can fully expect a positive work-life balance.
Therefore, why wouldn't you want to take up a new opportunity where you can welcome culture and creativity into your daily lifestyle. However, whether you're currently looking to make the decision to relocate to The Netherlands or you already live there and are looking at your career options it's always great to consider alternatives.
To help you with whichever decision you need to make we have put together a helpful Scala Developer salary guide for Amsterdam so you can know what your rough salary expectations should be. There are many companies based in Amsterdam who use Scala as either their main programming language or make use of it within their backend stack so there is an abundance of opportunities to take advantage of.
What can I expect to earn as a Scala Developer?
We've done the hard work for you and looked at all the different salaries for Scala Developers at all levels in Amsterdam to pull together what the average salary is and should be when you're looking at roles.
Many things can contribute such as years of experience, previous companies worked for and general knowledge of the language, other languages and technology. Check out below the average salary for a Scala Developer in Amsterdam for Junior, Mid-Level, Senior and Lead.
Figures correct as of December 2020.
Permanent usually means you have more job security so if you're set on feeling secure in your job and not switching up environments and locations, it may be worth considering a permanent role. As you would expect with any role as you make your way up the career ladder the salary matches, as a Scala Developer you are very fortunate that it's a valuable skill to have and the pay rises reflect that.
Figures correct as of December 2020.
Do you want the flexibility of a contract role? Amsterdam is filled with contract opportunities as it is a city of flexibility and many want to ensure they have total control over when they work and when they don't. If this suits you best then check out just a couple of our open roles below.
Think you're ready to take on Amsterdam?
Just get in contact with our team and let's see how we can help you! We have a dedicated team who solely focus on finding our candidates new opportunities in Europe so let us know and soon you'll be on your way to this stunning city!
Visit our contact us page here.
Or fill in your details below and we will get back to you.
>