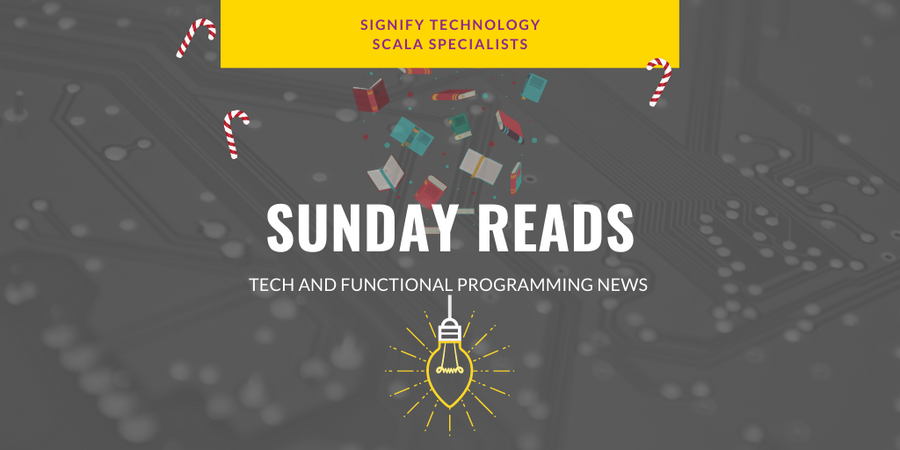 ​Signify's Sunday Reads is here to help you catch up on all the latest Scala and programming news from the past week.
This week we read a lot about Scala 3, first up we have

VirtusLab's Scala 3 cooperation update
;
a summary of Virtus Lab's involvement in the
Scala 3 ecosystem!
Written by
Krzysztof Romanowski
.
The Scala Center Team released, Scala 3: Crossing the finish line. A preliminary post before the Scala Developers Review, it answers HOW WILL THIS AFFECT MY DAILY WORK OR SIDE PROJECT?
The Metals Team released an end of year survey, which you can take part in; Metals 2020 Review.
Never miss out on any Scala updates again, subscribe below!
​