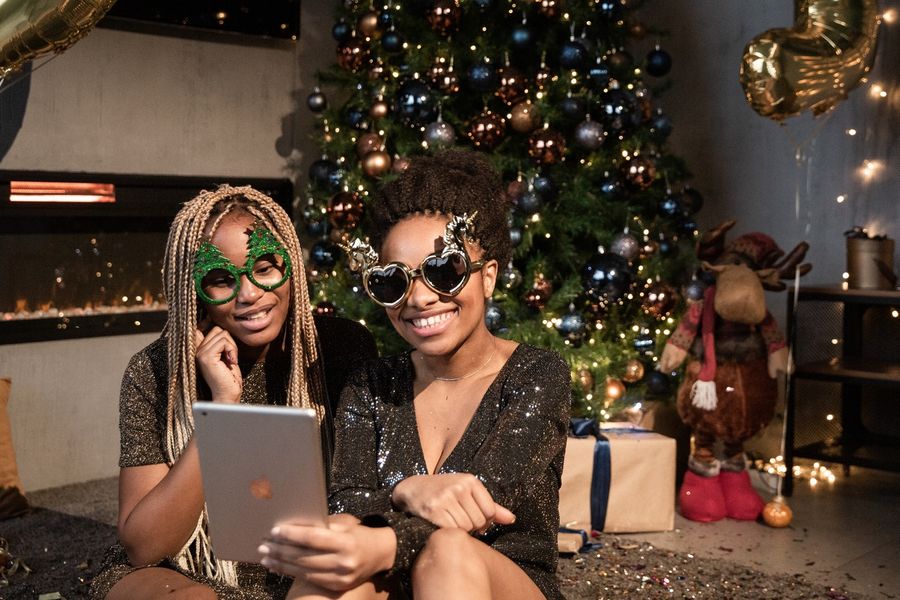 We think techy presents are often the best!
Something you can actually use every day to help you with your daily tasks or something that will wow you with its high-tech magic.
Want to gift a gadget this year but not sure what to get?
​
Look no further this is the list for you...
​
First we have our favourite pick this year... its the Portal+ from Facebook (£219.00), with staying in touch from a distance more important than ever, this has to be the perfect 2020 tech gift.
​
Something many of us have become more concerned with this year is our mental health and something that has a huge impact on that is sleep. You can give the gift of a better nights sleep this Christmas with a Lumie Body Clock (£109.00) or Lumie Sunrise(£29.99) alarm clock!
​
We all know someone who can't do anything without getting their phone out to take a snap and I'm sure we're all guilty of never looking back at our photos on our phones... So why not give a gift which will help you cherish those memories; Polaroid Lab Instant Printer (now £109.99)
​
​For the coffee lovers among us! (or tea, hot chocolate, matcha/chai latte'rs) You could give a mug with an update this Christmas , this Ember Mug 2(£129.99) will help to keep their warm beverage at exactly the right temperature.
​
Virtual Reality software is becoming more common but to get involved you need a headset! This Oculus (£299.00)one offers a blazing fast processor and next generation graphics.
​
​For the creators out there, the Smartphone Gimbal (£115.83), will make filming in any situation super simple and make your content super smooth.