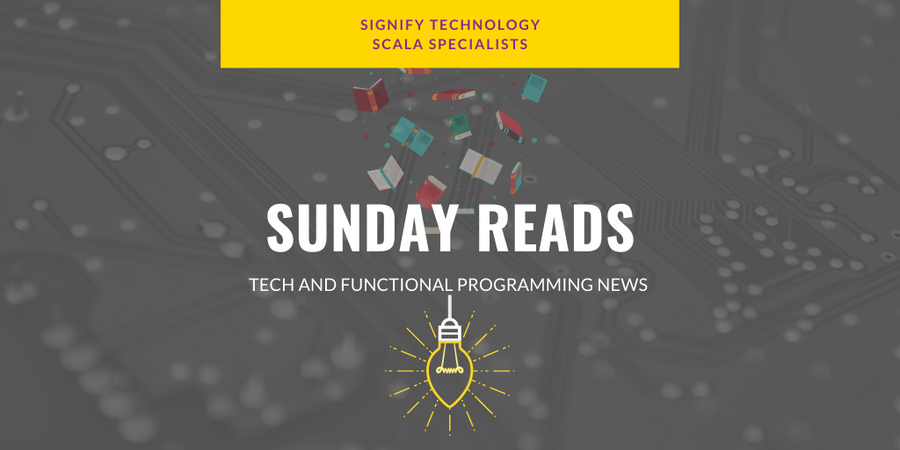 Sunday Reads; a chance to catch up on all the programming, tech and most importantly Scala news from the past week!!
We will dive straight in with Programming Scala, Third Edition a quick read from Dean Wampler this is an essential read ahead of the Scala 3 release in 2021.
​
​
​
Want to learn about typeclasses? But don't have much time to do it... then this blog is for you!

Benedict Egima
gives a brief introduction to
Type Classes in Scala
and then moves on to code examples.
​
​
​