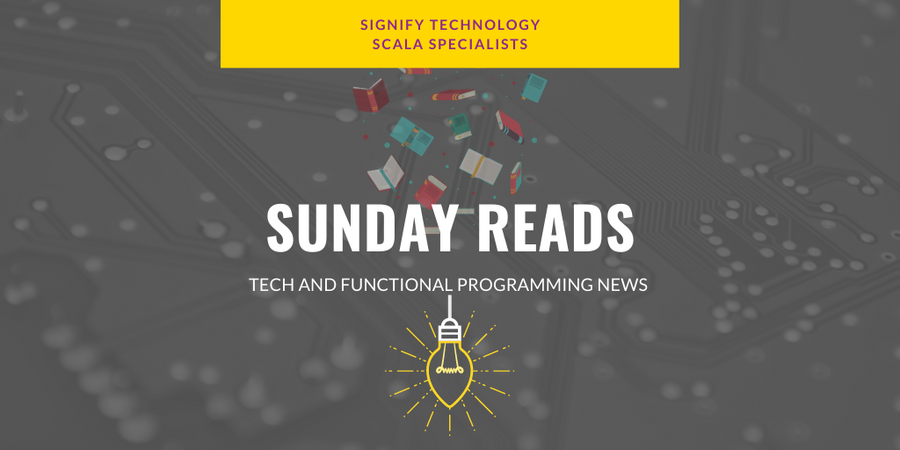 ​​It is that time once again, where we share our favourite tech blogs and articles from the past week. This week there was a lot of great Scala posts and we love Scala.
First up we have a post from Leo Benkel called a Tour of Scala. Made up of short exercises that are regularly updated this post is designed to help you learnScala. Leo says, i
t is designed to be done in a
very short amount of time
and learn a little bit each day, just to create a routine.
If you're wondering
how to
Single Command Scala setup
then this post from
Alex Archambault
is for you, with lots of code examples you'll know how in no time!
Jupyter or Polynote?

what do you think is a

better notebook for Scala?

Vincent Brulé explains why he made the switch to polynote in this blog post and he lots of little screenshots and snippets to do so! This post is called Polynote, A Better Notebook For Scala.
​
Name
* Email
​
​
​