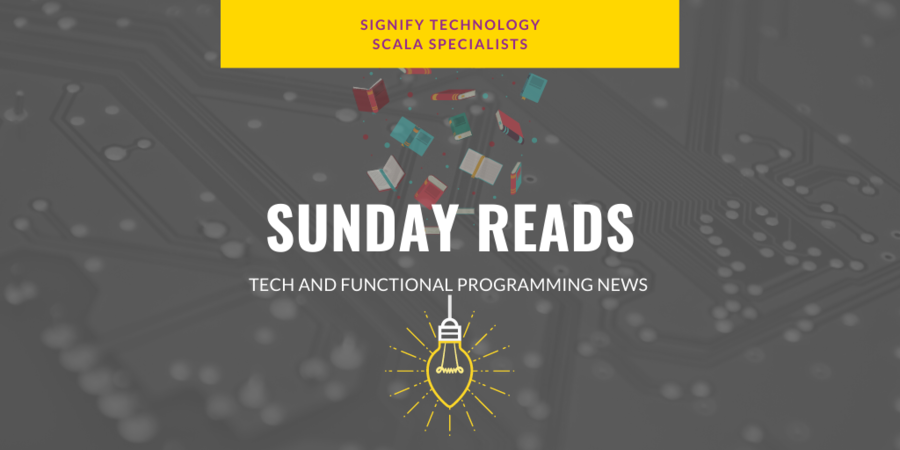 ​It's a new month so we thought we would treat you all with a Martin Odersky special!
Sunday is a day to relax and do the things you enjoy so enjoy with us looking back at our favourite Martin Odersky talks.
​
A Scala 3 Update - Scala Love Conference
Martin will report on recent progress and the current state of Scala 3. In a nutshell:
– We are in feature freeze for 3.0
– The SIP committee has done a first pass of reviewing all proposed changes
– Key libraries are being ported
– There is a growing community build
In this talk, Martin also will lay out the next steps of the planned transition and how the community can help in implementing them.
​
Implicits Revisited at Lambda World 2019
Martin talks about the history of Scala's implicits: how they evolved, some mistakes we could have avoided in hindsight, as well as aspects he believes we got right. Martin then presents the revised implicit design of Scala 3 and explain how it addresses the problems mentioned earlier.
​
Scala with Style with InfoQ
What does it mean to have good style in Scala? Well, who better to help answer that question than its creator! Martin Odersky visited SF Scala to share his perspective on getting the most out of this incredibly complex, and powerful, programming language.
​
Video Q&A session with Martin Odersky at ScalaUA 2019
ScalaUA organised a LIVE Q&A with Martin Odersky and you can catch up here on all the questions asked.
​
Hope you loved the Odersky throwback, happy Sunday!
​