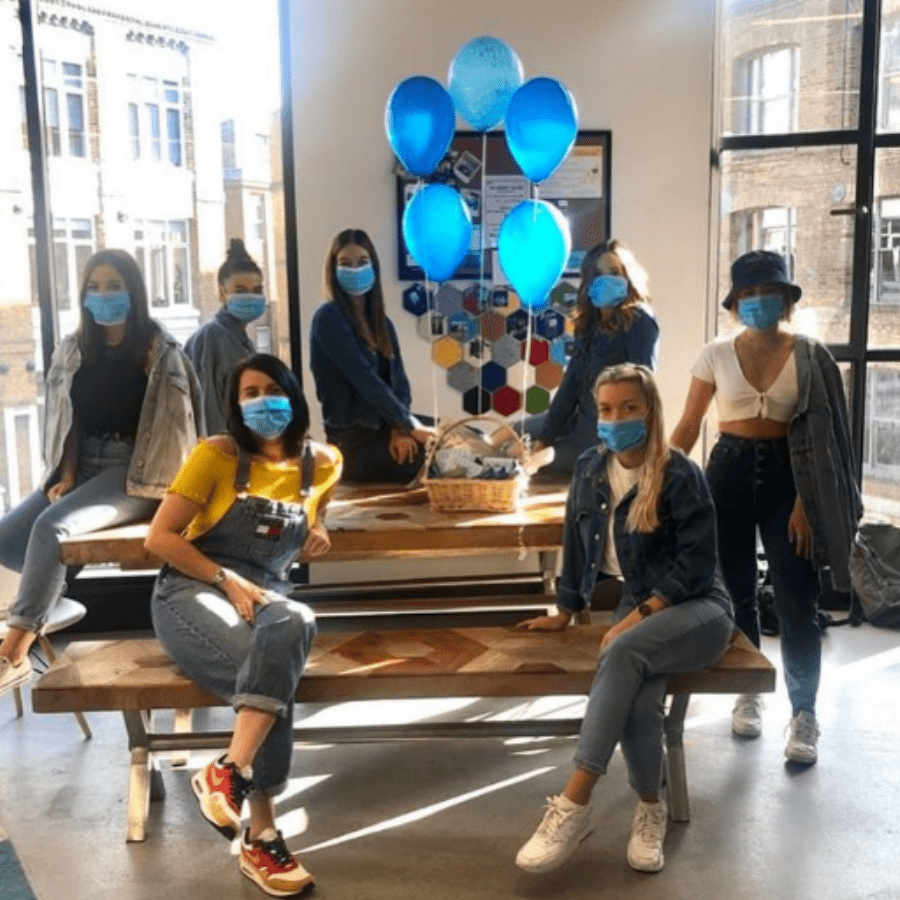 We are raising awareness and money in the London office by wearing Double Denim...
​
AND we realised that our masks coincidently match - making the perfect accessory while also staying safe... we think we look pretty cool in the image above, what do you think?
​
We're wearing jeans to help change the lives of those with genetic disorders in the UK. While we all donated to make a statement with our denim, we are also selling some blue sweet treats to raise further funds for such a good cause!
​
With the social distancing restrictions unfortunately we can't fundraise and celebrate great causes in the way we used to but we still love doing our bit where we can! Have you acknowledged Jeans for Genes Day 2020? Or perhaps you have some different fundraising ideas?
​
Let us know!! You can tweet us @Signify_Tech
​