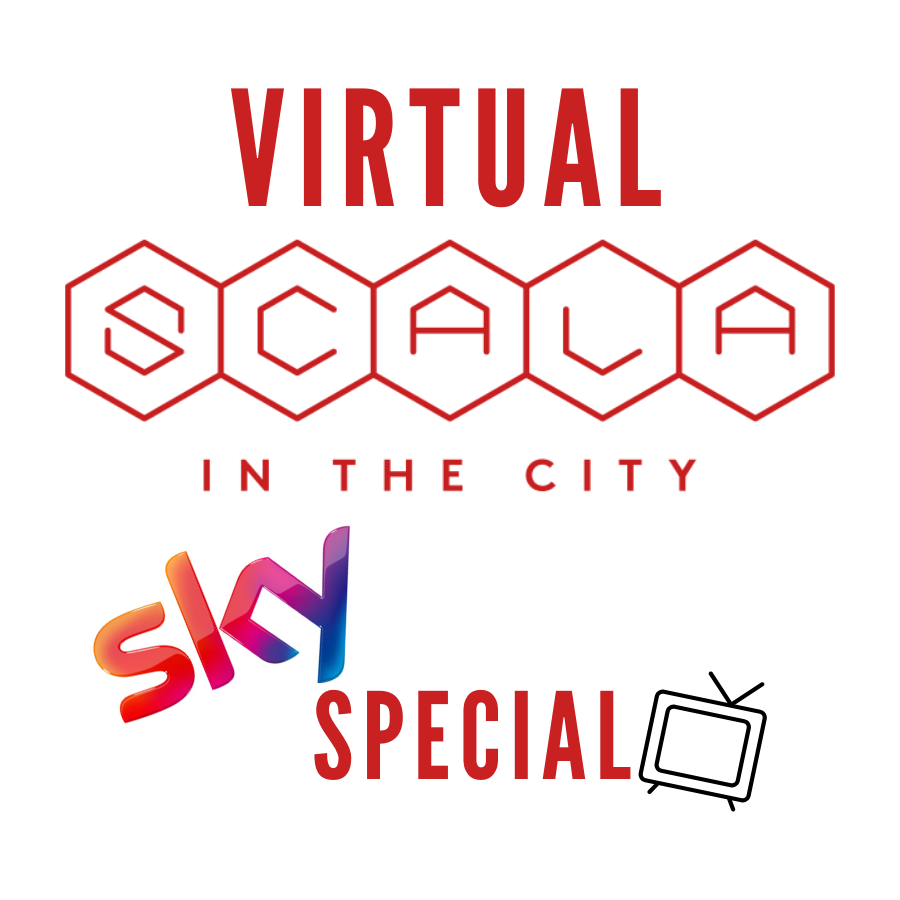 We've ticked it off our bucket list!
Yesterday was our very FIRST online Scala in the City and it went amazingly well, we were thrilled to partner with our friends at Sky to offer a chance for all our Scala in the City members to come together digitally and learn.
We want to say a HUGE thank you to our speakers Valentin Kasas, Solutions Architect at 47 Degrees and Reece Arratoonian-Walker, Software Developer at Sky for taking time out of their day to share their Scala insights. Reece talked us through Cybertron and how it has grown into a framework that enables quick building and deployment of lightweight, scalable web services, whilst Valentin took all the questions we had to throw at him from his previous talk 'Those 10000 case classes I never wrote'.
Another thanks goes to Sky for partnering with us to create this event, they are one of our favourite brands and we look forward to bringing you all to their incredible offices once we're out of lockdown!
Don't worry if you missed it, we have the video ready for you to watch.
Enjoy and stay posted for the next Scala in the City.
Remember!
Haskell in theCity will be LIVE on Tuesday so make sure you sign up.
See you there.