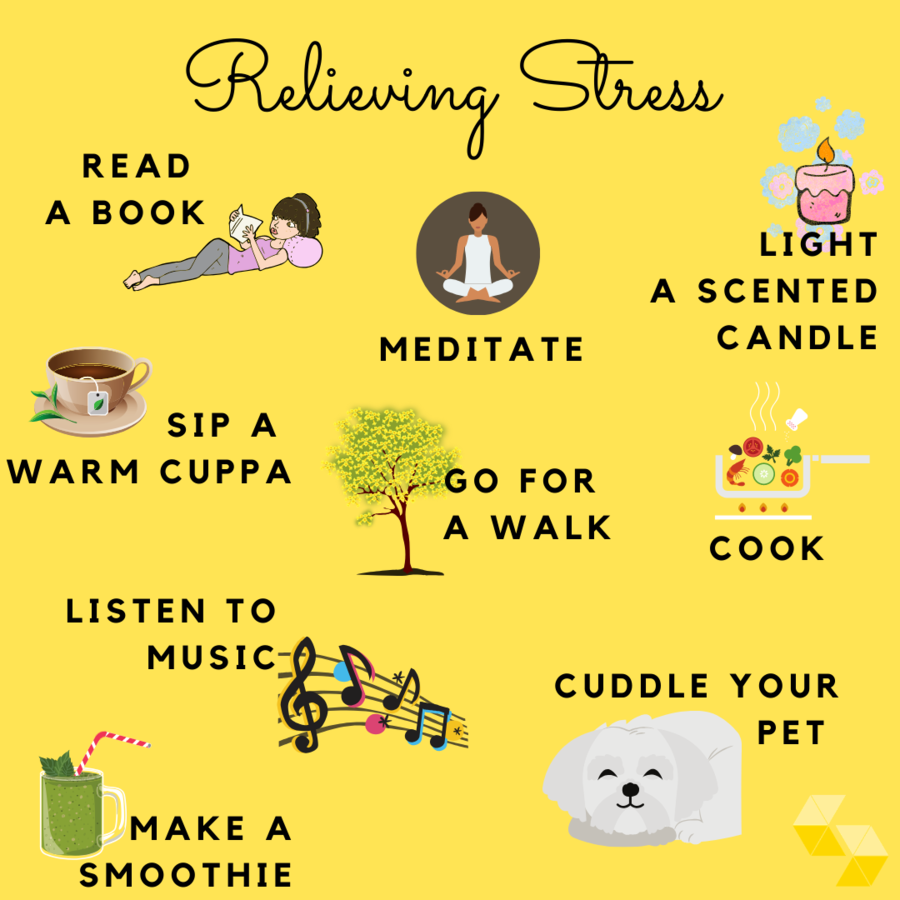 With COVID-19 confining more and more people to their homes, most companies, in London especially, have enforced mandatory working from home. This can get lonely, it can be hard to stay motivated and keep collaborating with colleagues. It can also be a very stressful time right now, with moral panic taking over the news and lots of different theories and opinions to be seen across socials, now is a time when we think it is more important than ever to practice mindfulness.
Read a Book - If you are in isolation or even just working from home you may miss out on your usual conversations and could get stuck into just working and watching tv. Reading is a great way to stimulate your brain and imagination while taking a break from work. With all of the negativity in the media right now, reading will also act as an escape.
Meditate - Meditation is such a great tool for relieving stress and anxiety. It is great to practice just before bed to relax but also any time you might find everything getting a little to much, as it does sometimes. There are so many great apps that can lead you through meditation, such as Calm, you really don't have to begin practising on your own.
Go for a Walk - It may sound like something you have been told forever but fresh air will really improve your well-being and while now is a difficult time to go out. If you are not displaying symptoms you can still go for a walk while practising social distancing and even if you are trying to get out into your garden if you can or going for a walk while it is quite is a good idea.
Sip a cuppa - Warm drinks such as teas for a lot of people are very comforting, if you are feeling a little under the weather they are also great because they will help a sore or infected throat. There are also so many great teas to choose from and many which have general health benefits like green tea, lemon or ginger tea. A great herbal remedy if you aren't feeling well is to add turmeric and honey to your favourite tea.
Cook - Cooking a new recipe can be stress relieving as it will give you something to focus on and you will gain satisfaction from creating something which tastes good and if it is something healthy which is going to help strengthen your immune system even better!
Light a Scented Candle - Calming light, smells good.. no more needs to be said?
Listen to Music - While avoiding the tv might be a good idea with all of the negative news, listening to your favourite playlist while working will help you stay motivated and a claming music playlist is really good to listen to if you are struggling to sleep.
Cuddle your Pet - If you are lucky enough to own a dog or a cat, it has been proven that petting them will release endorphins in your brain and reduce stress! If you don't there are programs which you can sign up to, to look after other peoples pets. However, now is a great time to think about offering to walk a neighbours, who may have to stay in isolation or be older or vulnerable, dog...
Make a Smoothie - Making something you know will be good for your physical health will also create a positive impact on your mental health and you can have fun with what you create too, why not try something new?
While working from home we believe there are some simple things you can do to stay productive!
Communication - For us at Signify we are a very collaborative team so it is imperitive that we all communicate and share ideas. Luckily, this can be done easily through messages, emails, calls and video chats - we have even managed to get all 25 of us on one video call. Having said that, we think it is important that you get these calls schedled in, so that everyone knows when the next group discssion will take place.
Routine - Keeping to your usual routine as much as possible will trick your subsconcious brain into thinking you are at work and not on your holidays. So although you might not want to sit in your living room in a full suit, getting changed from your pants is important. So is taking a proper lunch break at the time you usually would and if you are able to physically change where you are sitting and move away from your lap top. If you aren't in self isolation walking to your local coffee shop is a great thing to do first thing in the morning too, as we said earlier getting yourself outside and talking to someone is great for your wellbeing and wll wake you up ready for you day of work.
No Distractions - As we said earlier having some music on is great for motivation but do not be tempted to just play that series 'in the background' becuase no matter how good you are at multitasking you will be distracted and just think about the amount of additional time you now have for netflix now that you don't have to do your daily commute!