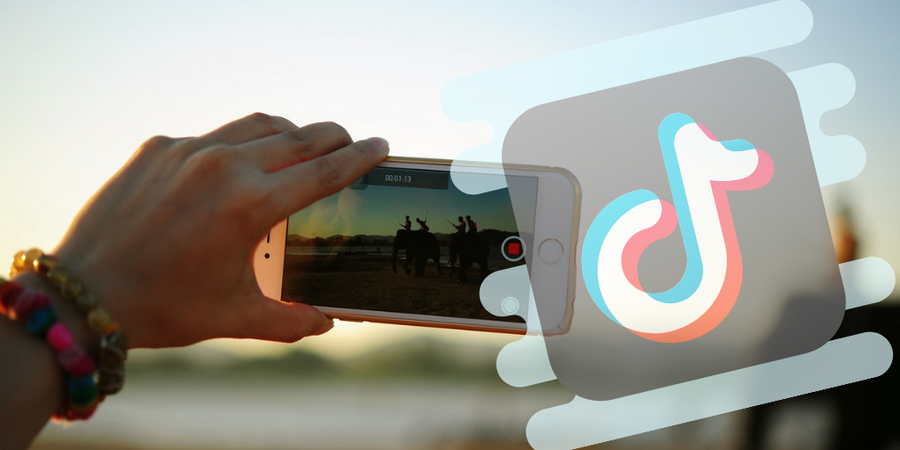 Most people have now at least heard of TikTok and if they aren't actively using the app they are likely to have watched a video made in the app via another platform. TikTok has actually been around for over three years now, initially called musically, the app was the fastest growing app of 2019 and it already has half the amount of users as Instagram. But like many new platforms when they first come out they are only popular with the much younger generation and are often branded as something for school kids or teenagers. However, eventually, businesses begin to engage and spot their potential. Many businesses are already using the app for fun and light-hearted videos...
So how are businesses engaging with TikTok and what benefits does it have over other platforms?
Combine Entertainment & Information
The best TikTok's are entertaining, funny and light-hearted. While this is not a place to give in-depth detail about what you are doing as a business right now, it can be a place to share little snippets of information in a fun way. For example, if you have an event coming up, you might have some branded t-shirts which someone could wear in a TIkTok while doing a fun dance, you could then hashtag the relevant hashtags for your industry as well as creating your own event hashtag. Their slogan is Make Your Day...
Opportunity to show 'the people behind the business'
Because TikTok's aren't to be taken seriously and the aim is to entertain this is a great opportunity to showcase the many personalities which make up your business. It is also really easy for everyone in your company to get involved - because they are generally only 15 seconds long or up to 60 seconds of clips together, you don't have to be a great actor or dancer to do a small piece. It is a great way to introduce more video into your business when people may be camera shy because you only have to be in front of the camera for a few seconds at a time and there is no speaking involved.
Shareability
TikTok helpfully allows you to share your videos that you have created and posted in the app straight to other platforms like Instagram and Twitter. This means you can switch up your regular content and you don't have to waste time manually posting to each channel. While TikTok may not be the place to sell your product it is definitely a great place to get your brand out there and engage with yours (and new) communities.
No Pressure
TikTok really is all based around fun and there is no pressure to create perfect content that may sometimes be felt on Instagram. There is no pressure for you to be doing anything other than something quite random for 15seconds. The environment actually allows you to be more creative and is the perfect space to get used to being visible.
We have actually only just begun our TikTok journey so we will let you know anything we find to be useful along the way, go and check our brand new page out here!
Tips:
Be Real
Use the trending, relevant hashtags
Edit in-app and post to other platforms
Give it a go