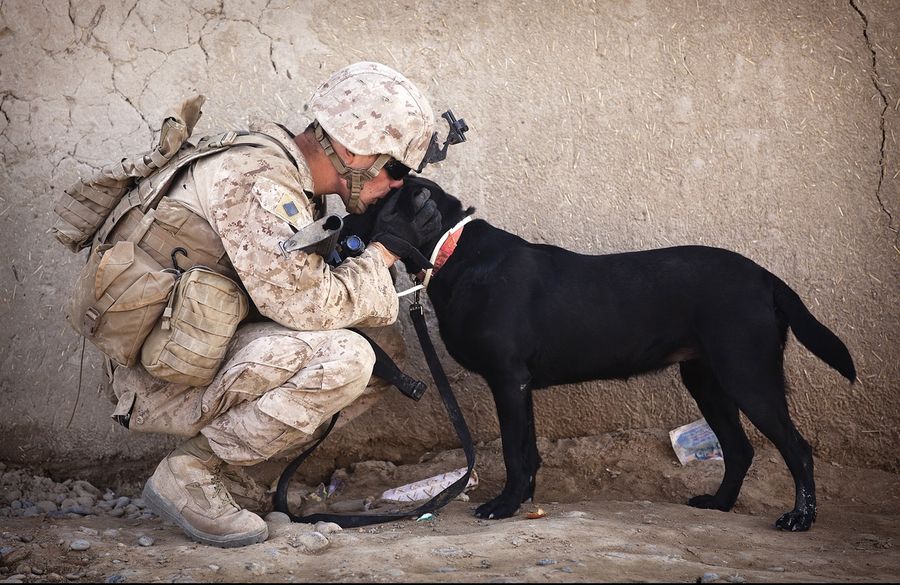 Any execuse to look at some photos of cute dogs on a Friday morning am I right..?
Today is K9 Veterans Day, which is traditionally held in the US and is to commemorate military dogs.
The United States K9 Corps were created on March 13, 1942. Since then the dogs officially became the part of military service. Border Patrol K9s, Customs K9s, Police K9s, Secret Service K9s, Airport Service K9s and FBI K9s daily work to save and protect America. K9 Veterans Day was created by Joe White of Jacksonville, Florida. He was Vietnam War veteran, K9 handler and trainer.
With organisations like TechVeterans there is a big push at the moment for Veterans who were heavily involved in Tech in the army to follow a tech career. Stay posted as next week we will be filming a short discussion with Jordan a consultant here at Signify and previously a member of the British Army in Telecommunications Engineering. If you have made the move into tech having been in the army previously we would love to hear your story, contact any member of our team or Marketing Assistant Elle here!