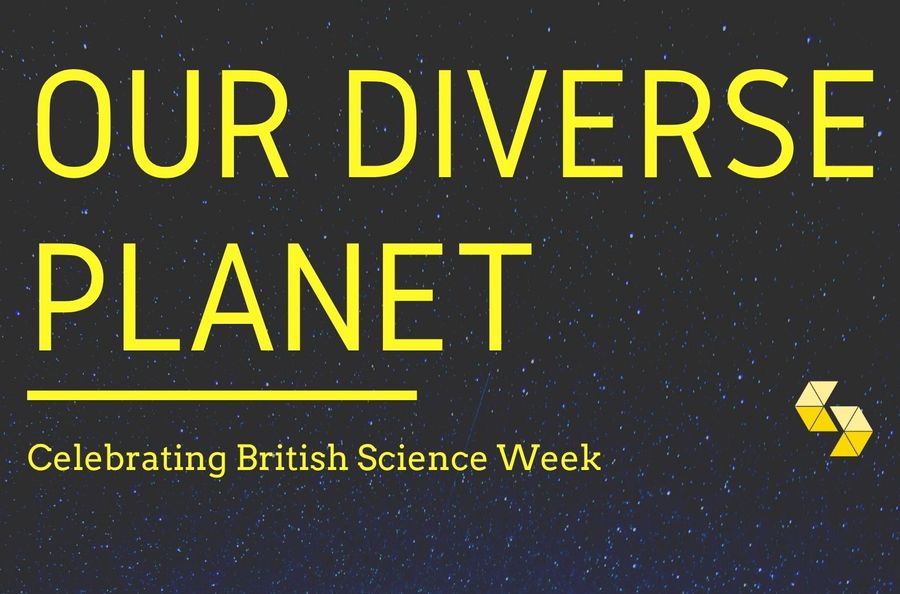 Friday 6th March was the begining of Healthcare Science Week and also British Science Week, tech and science are very closely intertwined and often there is some cross over, esepcially in the development of new machinary or programs. Healthcare Science Week is to celebrate and raise awareness for the many careers in healthcare science.
We witnessed this collaboration between technology, science and health first hand at the Microsoft AI for Good event and was lucky enough to hear from amazing start-ups including, Akari, BeneTalk, Signly and miiCare.
The focus of this years British Science week is 'Our Diverse Planet' and is all about breaking down the barriers and stereotypes in STEM industries. The aim is to show that Scientists come from lots of different backgrounds, they have different personalities and lives. We need to remove that image of Albert Einstien in a lab coat from our heads, as times are changing and science evolves, it is time to recognise the people behind the science are very diverse. Below is a few of the people that feature on the Britsh Science Week website but you can share your story with the #EverydayScientist hashtag now to raise awareness for diversity in science.
Jaipal Sachdev is a champion and advocat for LGBT+ in STEM. He completed a master's degree in Chemical Engineering at Imperial College, London in 2015. In 2019 he moved to the North East of England joining 3M as a senior project engineer. He mentors Teesside University students on social enterprise and is an avid traveller, visiting 43 countries to date. I identify as an LGBT+ individual and when I was choosing the engineering route, there was a distinct feeling that science and engineering wasn't for gay men. This is a stigma and another stereotype that I would like to 'smash' once and for all.
Following her degree in Computing, Dr Claire Donoghue became a software engineer in the banking sector. She
then worked in academia and gained her doctorate in Artificial Intelligence (AI) and Computer Vision at Imperial College in London, staying in academia to commercialise her research. Computer Vision is where they teach computers to interpret the world using AI. She says 'STEM needs diversity of thought and perspective and the good news is that this is increasing. It's something I am very passionate about, which is why I developed the 'London Geekettes', a group which organises events to showcase the work of inspiring female scientists and engineers.'
Dr Becca Wilson has been described as a role model for the next generation of disabeled researchs. She has an interdisciplinary research background spanning the space and atmospheric sciences, data publishing and health sciences domains as well as work in research-related roles within research commercialisation/innovation, academic business engagement and public engagement. Prior to her fellowship, she lead DataSHIELD – managing this open source software project from an operational perspective and contributing centrally to both strategic input and development of the software for the distributed analysis of sensitive health and biomedical datasets.
Samantha Williams joined 3M's engineering graduate scheme in 2013 after gaining a master's degree in
Mechanical Engineering at Edinburgh University. She currently supervises a team of 20 people involved in the production of 3M's premium brand sandpaper supplied to the luxury car market. She says 'Looking back at the picture, I guess that was a stereotypical view of what a scientist does. I think it's a pretty common misconception that many students have, even today. My experience in the world of work has shown me that it's totally misplaced.'
If you missed our video contemplation of the AI for Good event you can watch it here:
And find out more about the cohort for 2020 here!