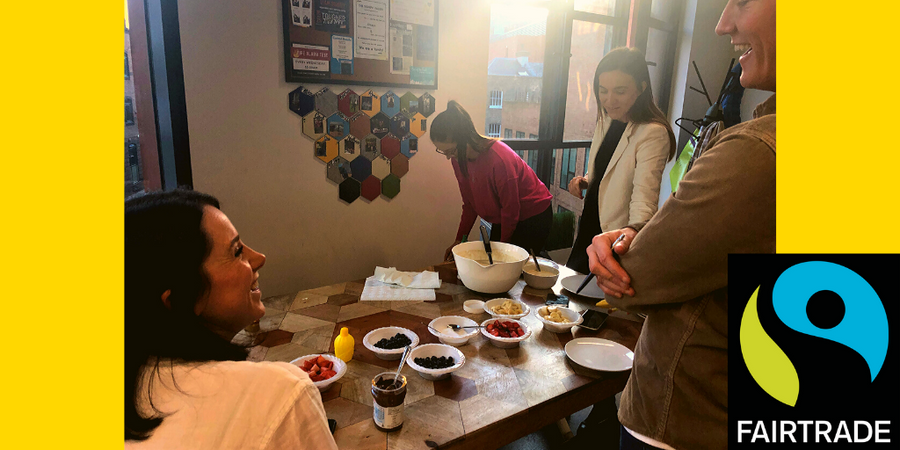 Today is Shrove Tuesday - also known as Pancake Day! We held a special breakfast of homemade pancakes and all the toppings, all of the ingredients and toppings used were Fairtrade where they could be, to also celebrate the begining of Fairtrade fortnight. Fairtrade fortnight is where for two weeks each year thousands of individuals, companies and groups across the UK come together to share the stories of the people who grow our food and drinks and who grow the cotton in our clothes, people who are often exploited and underpaid.
We wish every morning could begin with pancakes here in the Signify office and now that we have our special Crepe making machine perhaps it will become a more regular thing...
It was great fun, with everyone having a go at making there own at our pancake station.
How do you like your pancakes?
What is your favourite filling?
A very popular choice in the office today was Nutella with all the fruit...
Check out this video on the story of chocolate.... One of the many products which you can buy Fairtrade to insure the source is reputable and the whole supply chain is recieving a fair wage.
And of course it wouldn't be Pancake Day if there wasn't any mess - Shannon seemed to do worst today spilling some of the batter down her dress but then she was chief crepe maker...