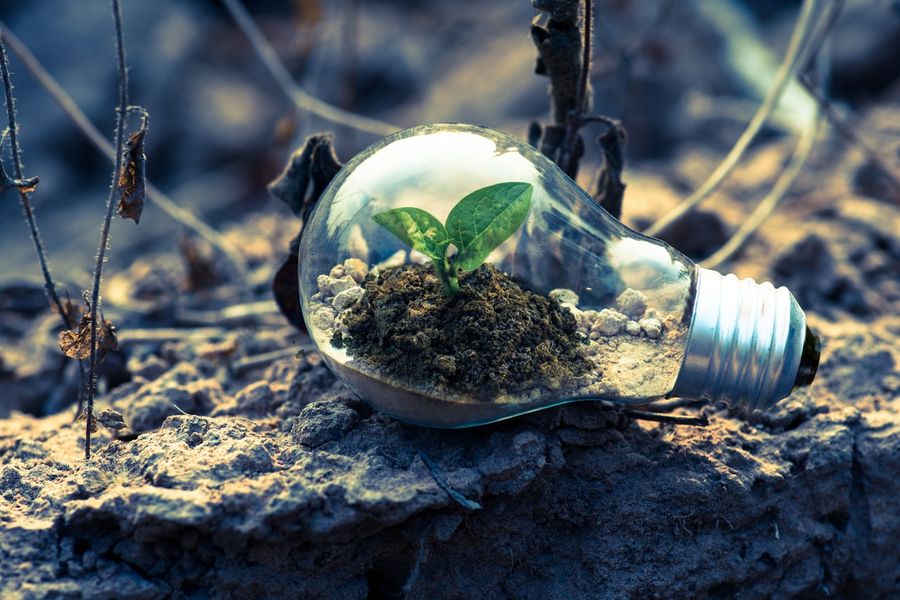 As we enter the New Year many people are thinking about what went well for them in the past year and what they might like to tweak or improve on in the coming year. Companies are no different, we like to evaluate what went well for our business and what we might like to focus on doing even better in the next year. Something which is a big trend at the moment and which more and more people are taking into consideration is how sustainable they are. This blog post will look at the things our office already does sustainably and things which we may try to implement in the New Year.
Our London office is located in The Frames, Shoreditch and the building was created with sustainability in mind. The property is designed to BREEAM Excellent rating, the world's leading sustainability assessment method for master planning projects, infrastructure and buildings. "BREEAM drives more sustainability in buildings," says Anna MacKenzie, a Senior Sustainability Engineer at Etude, a consultancy team that has worked for the Greater London Authority as well as on The Frames development. "It's widely recognised and required by many local authorities. It gives designers and product teams a framework in which they can design the buildings."

Therefore, the building features things such as cycle facilities that exceed well over the BREEAM requirements, with 64 secure indoor cycle spaces (BREEAM required 27), 63 lockers, 10 showers and changing facilities, which encourages sustainable travel through information, facilities and incentives.
The roof of The Frames has been covered with 64 different species of plant which is a brilliant green space in the city for wildlife to live that wasn't there before. The building has also been designed to be energy efficient, resulting in a predicted 25% reduction in regulated CO2 emissions. Water-efficient WCs are provided, including low-flush toilets, waterless urinals and low flow but effective taps and showers.
On top of all that the Frames benefits from natural light and natural ventilation as well as clever design to encourage movement around the building. It's a great advertisement for the idea that design, and clever combinations of open space and private offices for both collaboration and concentration, can promote health and wellbeing.
The key achievements for Workspace, who own The Frames, over the past year was a 15% reduction in GHG emissions compared to the previous year, 23% increase in renewable energy generated by workspace solar pannels and they surpassed their target to recycle more than 70% of waste.
Within our team, we all get public transport to work, next year we aim to look at, those who can, walking or cycling.
We all use as little single-use plastics as possible by bringing in reusable water bottles and we help new-starters to do this by gifting them a reusable coffee cup.
We also only use recycled paper and use as little as possible but this year we want to have a go at going completely paperless, with the help of our CRM system where we can input and store all the data we need.
We would also like to continue insuring that unwanted electronics are either donated or recycled.
Perhaps not this year but in the future, it may be useful to consider work from home Wednesdays, to reduce the amount of travel.