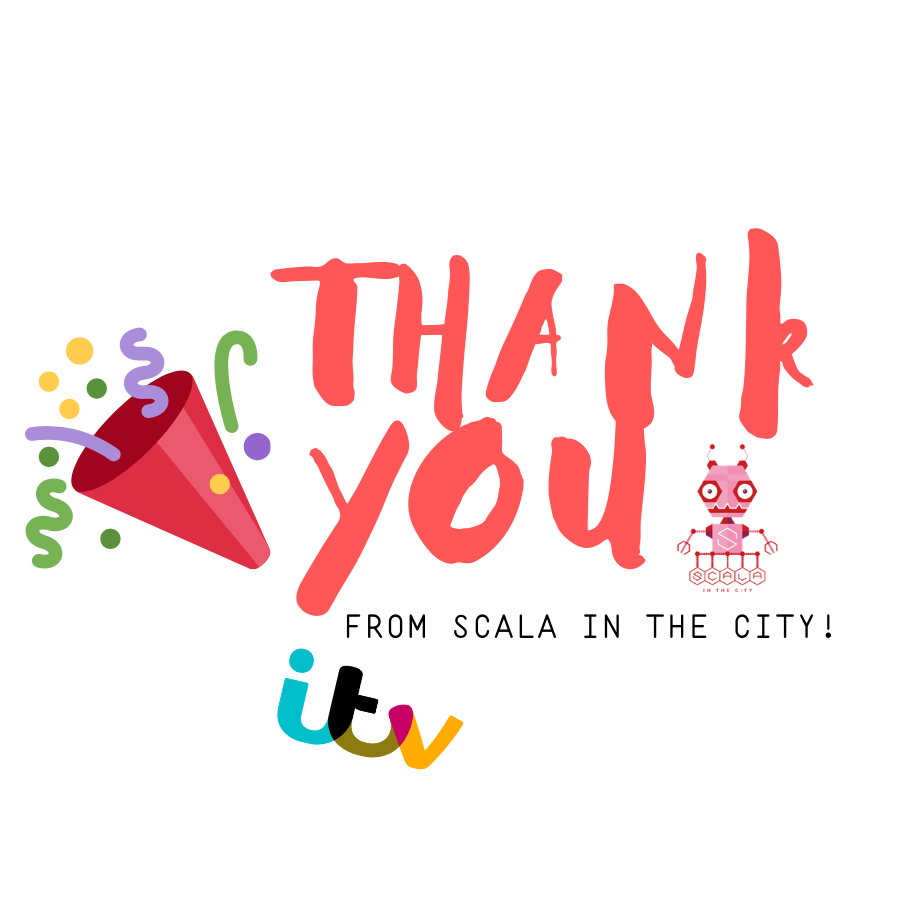 Scala in the City was back with a bang!
Thank you to everyone who came along last night, we were ecstatic to see so many of you excited to be back at Scala in the City. Hosted by ITV, we were welcomed into their new meet-up space and introduced to the ITV lifestyle (sounds pretty good we think!), followed by our two awesome speakers, David Smith and Wiem Zine Elabidine, who took us by storm with their presentations.
David Smith, Principal Software Engineer at ITV, gave us the down-low on Indigo, soon-to-be-released purely functional game engine, that aims to make creating 2D indie games approachable and fun for Scala. If you're interested in finding out more or knowing the concepts stick around as we will have the videos with you shortly.
Wiem Zine Elabidine knew that we all love a functional library so gave us the answers on using ZIO in the real world with knowledge on basic control structures like Ref, Queue and STM. If you missed the talk, don't worry you can catch up soon!
Stay posted for the videos and we will see you next month where we have a very exciting Scala in the City planned for you...
Make sure you're part of our Scala in the City meet-up group to be in the know about all our events in London. You can join here.