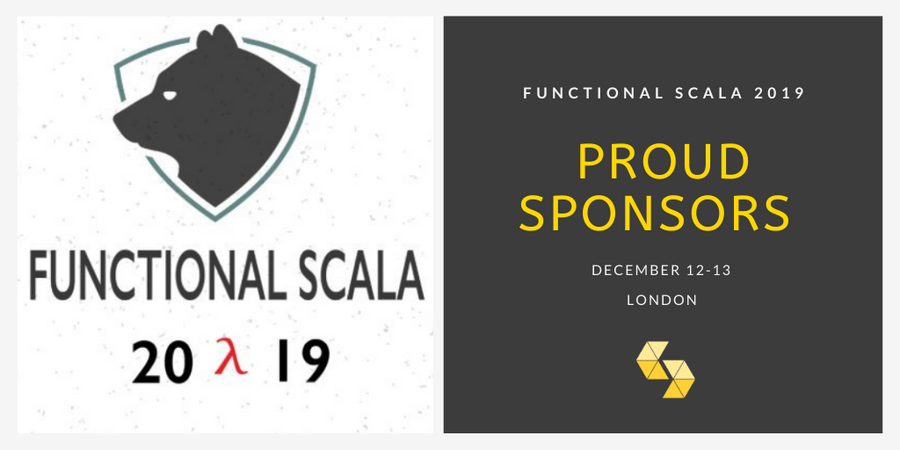 As proud sponsors of Functional Scala we loved reading Senior Software Engineer, Juliano Alves' review of this awesome community conference so here is Part 2. Day 2 of Functional Scala brought just as much fascinating knowledge and with a speaker list of Scala stars, how could it not have been one of the best events of the year.
Thanks to Functional Scala and Juliano Alves for your great reviews (if you weren't there then this is the blog you want to read!)
My summary of the second day attending the awesome Functional Scala London 2019. If you didn't read the first part, just do it!
Keynote: Modern Data-Driven Applications with ZIO Streams, by Itamar Ravid
Photo credit: Juliano Alves
Even though ZIO Actors are stateful, they are wrapped in pure effects. Using a State Machine example, Mateusz demoed supervision, location transparency and more. At the very end, he shared the challenges of building the lib.
Jacob went all the way through every abstraction to handle errors, including:
We watched a case study of designing an expression DSL, first implemented just with regular ADTs and discussing the limitations of this solution. Afterwards, an implementation using GADTs, providing proper type reification and type check, having a much nicer result.