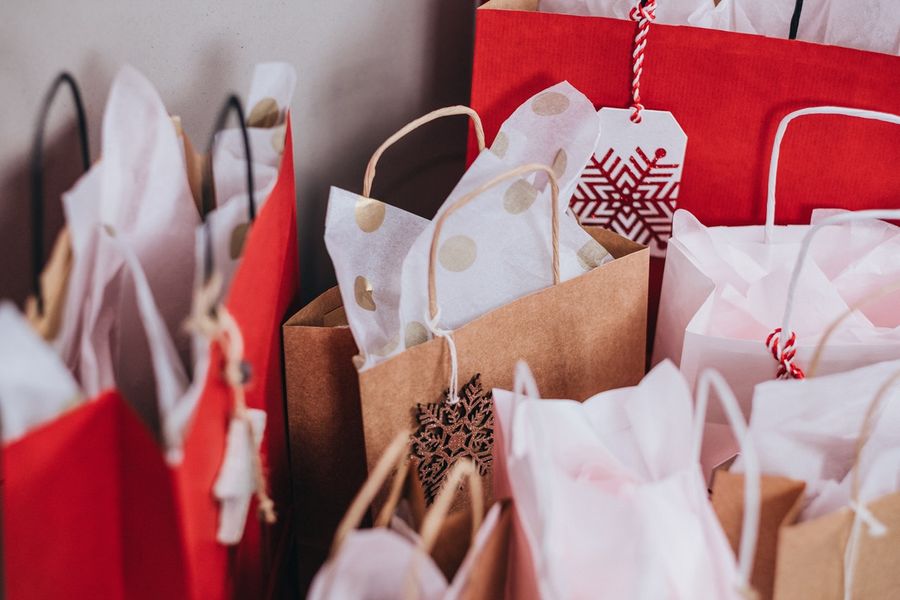 December is well and truly underway; the Christmas Lights are up and as the count down begins, we thought we could help you with your Christmas to-do list. We've compiled a list of our favourite gifts and in true Signify style, they are all tech-related! The gifts we have selected vary in price, ranging from just under £15 to almost £250 we have the perfect gifts no matter what they're for: stocking fillers, secret Santa presents or something super special.
Firstly, we all know how annoying it is when your earphones get tangled in your bag or pocket and we all know someone who just leaves theirs in a knot; untangling them just enough to use... Well, we have the perfect gift for that person: a cable/headphone organiser. The one we've found is leather and personalised, for £19.80 from Not On The High Street.
Perhaps less practical, more of a novel gift is a smartphone projector, so anyone can create their own cinema anywhere, the one we have selected costs £21.95.
Practical and pretty the Custom Instagram Collage Gel Mouse Pad, will not only provide comfort to those who work on their computer a lot but the selection of photos will be sure to brighten their day whenever they see them. The one we have selected is just £13.95 from Zazzle.
An instagrammers or bloggers dream, this simple yet effective ORANGEMONKIE Foldio1 Photo Studio is currently on sale at just £24.00. It's super easy to use and allows you to create photographs that look as though they have been taken in a professional studio - when in reality they could have been taken from the comfort of your own room.
image credit: NotOnTheHighstreet
image credit: zazzle image credit: UrbanOutfitters
Tile is a clever tech company who have created 'item finders' which use Bluetooth to connect to your phone - the perfect gift for anyone you know who may need a helping hand when it comes to organisation. They have a range of different packages available at different prices, so it really depends how much you would like to spend. 1 Item Finder for your keys is £19.99. and a set which includes an Item Finder for your laptop or tablet is £64.99!
image credit: JohnLewis
For those in need of a good night sleep after a long day of blue light or those who love health gadgets. We found the Dodow Sleep Light so for £49.99 you can give the invaluable gift of always waking up well-rested.
For the creatives out there or those just wanting to cherish memories, we have the KiiPix Instant Photo Printer. Compactable and wireless, it is perfect for printing images straight from your phone no matter where you are and it's only £39.99!
Another tech gift that will be perfect for anyone trying to lead a healthier lifestyle is this Bellabeat Spring 550ml water bottle, it cleverly measures how much water you should be drinking for your lifestyle and then measures how much you actually drink and sends you notifications through the connecting app telling you if you need to drink more! It is £50.00 in the sale at Urban Outfitters right now.
For someone who is into their tech or someone who needs to use and carry their laptop a lot you really can't go wrong with a new laptop case, we like this Printworks one from Paperchase for £40.00 but they also have lots of different ones available.
image credit: Firebox
image credit: UrbanOutfitters image credit: Paperchase
John Lewis has a wide range of different laptop cases and bags so that your tech lover can carry all of their essentials wherever they need to be. Our favourite is this KNOMO Novello Roll-Top Backpack stylish, perfect for laptops up to 15" and completely unisex, it cost £199.00.
image credit: JohnLewis
For the music curators out there we have this Pioneer DJ DDJ-200 Smart Controller, £139.00 from Urban Outfitters, you can plug it straight into your laptop.
For the fitness fans on your Christmas gift list, a Fitbit is the perfect present, we found this one in John Lewis for £129.00, it comes with a 2-year guarantee and is in a cool electric blue colour.
The ultimate tech present for anyone who doesn't have them yet are the Apple Airpods, these ones from Currys, come with their own charging case and cost £138.00.
Finally, we think a good camera would be a great tech gift for anyone who travels a lot, has a family or just enjoys taking photographs and being creative. This Canon EOS 4000D DSLR is on Amazon for £224.17. It can of course film too so is also perfect for use in a business environment.
image credit: UrbanOutfitters image credit: JohnLewis
image credit: Currys image credit: Amazon