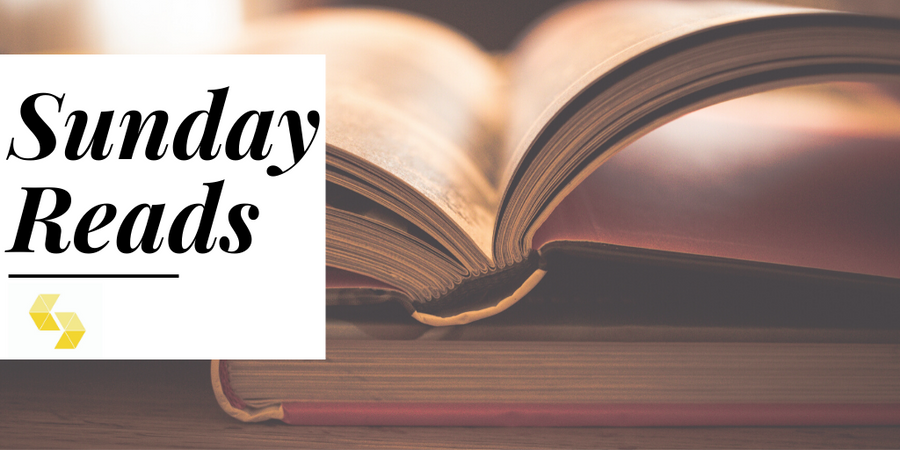 Seeing as it is the last week of the year and the last week of Signify's Sunday Reads we thought we could collect some of our all-time favourite posts that we shared with you in 2019!
But first here are a couple of blog posts which we thought were perfect for this time of year:
We have the '2019 State of Haskell Survey results' by Taylor Fausak. This is an annual blog post which Haskell Weekly carries out, that analyses the results of the survey and compares them to previous years (2018, 2017). It doesn't attempt to summarise the answers to the free-response questions. Instead, it adds an interactive element and encourages any interested parties to download the raw results, do their own analysis, and share their results.
Then there is a post from Colby Fayock, 'Give the Gift of a Tech Debt Sprint This Agile Holiday Season' which discusses how you can make the most of your velocity and energize the team at the same time? During this festive period.
Our first pick from 2019 is: from Yulia Gavrilova and Gints Dreimanis. This is the Software Written in Haskell: Stories of Success.
Next up we have: from Pierre Ricadat, Development Team Senior Vice President. The post is called Combining ZIO and Akka to enable distributed FP in Scala.
Another absolute favourite is Scala Days. The post is an interview with Adam Warski "I started with Scala looking for a "better Java", and I stayed for the functional programming".
We also have a post which was featured in March from Gwen Shapira, Software Engineer, called The Case for Database-First Pipelines.
We also love a step-step-guide and this one from Mikołaj Koziarkiewicz, Senior Software Engineer, is amazing and easy to follow. The post is called 9 tips about using cats in Scala you might want to know.
A classic blog post which will always be useful is from Adam Conrad, Principal UX Engineer and Runar Bjarnason, Cofounder of Unison Computing, called The Design of Functional Programs.
Last but by no means least another step-by-step guide from John De Goes, Founder at Stealth Start-up. This is John's talk called 12 Steps To Better Scala (Part I).