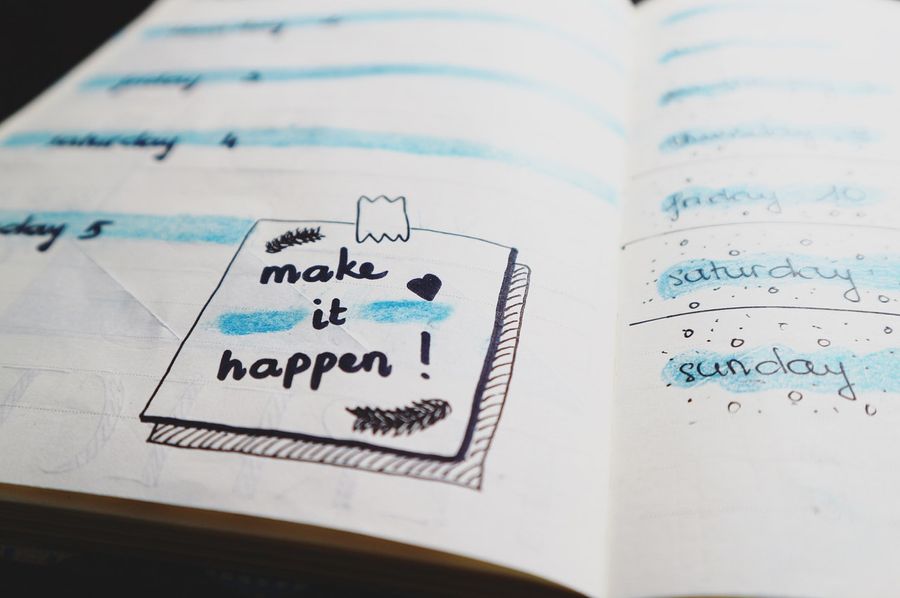 As the New Year approaches many people, use this time of year to set themselves some goals. By reflecting on what happened in the past year and having a look at what they might want to change. We have written a simple step by step guide on how to best prepare yourself to make them happen.
A good way to organise your thoughts is to write down three things that you do that you LOVE right now:
Now think about what makes you happy in life...
From that, you can think about setting yourself three personal goals and three professional goals that will help you to make you happier!
Try not to pick things that you think you should be doing as if they are not something you actually want, then you will be less likely to have the drive to achieve them. Don't aim too high either, instead start with small improvements to reach a longer-term goal.
Once you have decided on your NEW YEAR Goals or Resolutions you can begin to think about how you will make them happen.
Think Practically:
What does your schedule look like? And if it is a new activity you would like to try or do more of where can it fit in?
Is there any information you need to find out before you are able to complete this goal? How will you find it?
If this is something you have wanted for a long time now, what has been the reason you haven't been able to achieve it in the past? How are you going to change that?