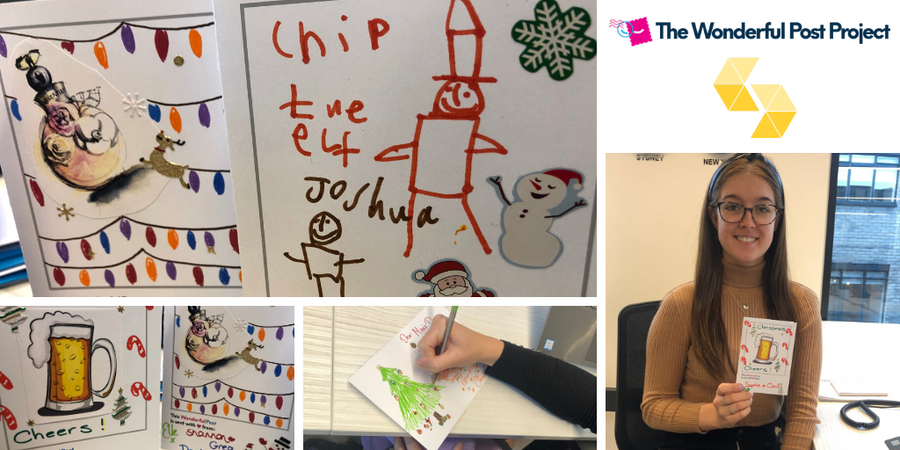 During the festive season, many people will be spending time with their family and friends but unfortunately, some do not have this luxury and it can be a really lonely time of the year.
This is where admirable initiatives step in to give just a little bit of joy into the season for those who are alone. One of which is The Wonderful Post Project, who help deliver festive cheer to older people in care.
How?
The Wonderful Post Project organise their yearly Wonderful Christmas Project where they give individuals, companies, schools the chance to create and personalise a Christmas card which is then sent to an elderly person living in a care home. The Wonderful Post Project tell you the name of who will receive the card and a few of their interests so you can make it perfect for them!
So of course, in the festive spirit, Signify had to get involved and we spent the afternoon drawing, crafting and writing Christmas messages to transform our blank cards into beautiful gifts for our recipients to receive.
From plain to personal!
Some of us even got our little ones at one involved, which meant we had some very cute designs.
We are all lucky to be able to look forward to the festive season and spend the time with loved ones so it's important to us that we give those less fortunate the chance to add some sparkle to their day.
Now that all our cards have been created with Christmas in mind, they will get sent off to care homes nation-wide and await Christmas Day when they can hopefully add some festive joy.
It's one of the best Christmas ideas and we are so grateful to have taken part so if you want to find out more and take part next year check out The Wonderful Post Project.
Merry Christmas!