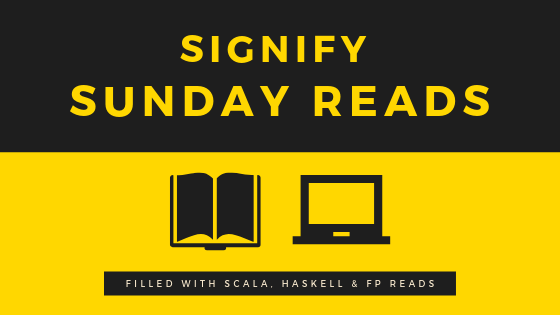 This week we've got an exciting bunch of reads ready for you! From Scala to Haskell, it's all here, so let's read.
Sunday Reads
Our first post is from Alex Barlow. This post is called Building sustainable microservices, our opinions and advice.
Our second post is from John De Goes, Founder at Stealth Start-up. This is John's talk called 12 Steps To Better Scala (Part I).
Our third read is from Michał Matłoka, Senior Software Engineer. This post is called How to structure your Scala application?
Our fourth post is from the Lightbend Blog. This post is called Six Things Architects Should Know About Akka 2.6.
Our fifth post is from Iulian Dragos, Triplequote co-founder. This post is called Top 5 things that slow down your Scala build.
Our final post is from Wander Hillen, Software Developer. This post is called Building a small microservice in Haskell.
Don't miss out on all the reads from last week, catch up here.
Don't forget to subscribe to our Sunday Reads Newsletter and be the first to read all the latest articles and receive it straight to your inbox, sign up below.