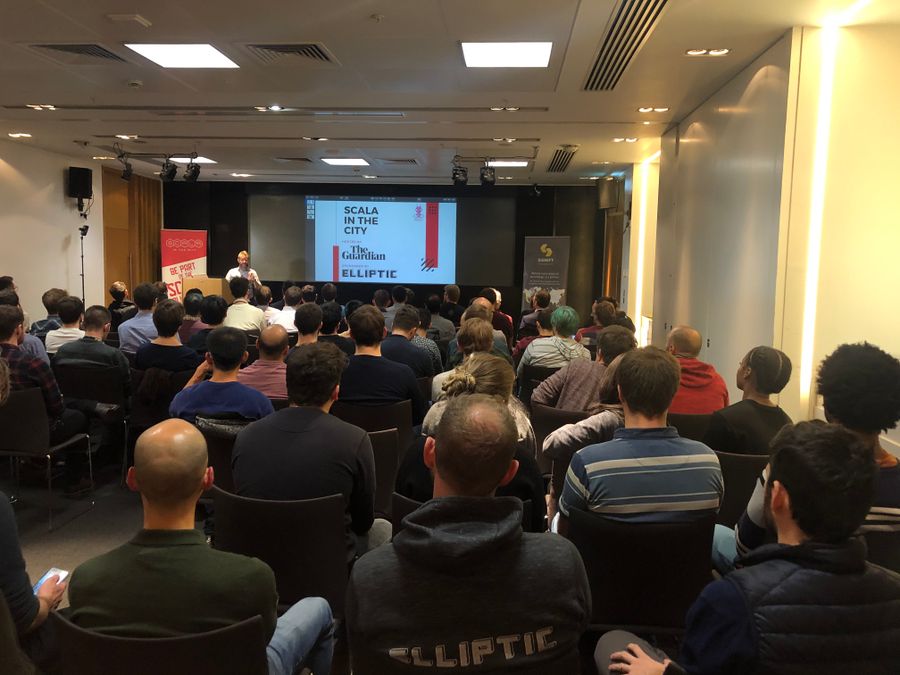 What a send-off to 2019!
A massive thank you to all of you for supporting Scala in the City for yet another year, we couldn't be more grateful to see so many regular and new faces at each meet-up. As you have all been so supportive, we are proud to announce that on behalf of Scala in the City members, we have donated £580 to Crisis.
Crisis is the UK national charity for homeless people and this donation means that they can ensure 20 homeless people will be served a warm Christmas dinner. So thank you for all your support as without it we would not be able to contribute to such amazing charities.
We also have to give a massive thank you to The Guardian for welcoming us into their offices and Director of Engineering, Mariot Chauvin giving us The Guardian tech insight. As for food and drinks, we have Elliptic to thank for all the yummy pizza, as sponsors of Scala in the City they provided it all!
Before the videos are ready to watch, you can check out the slides from each talk. Another huge thank you and well done to both our speakers Jendrik Poloczek and Valentin Kasas, the talks were fascinating!
Event Sourcing Blockchains at TokenAnalyst by Jendrik Poloczek
The Last Frontier and Beyond by Valentin Kasas