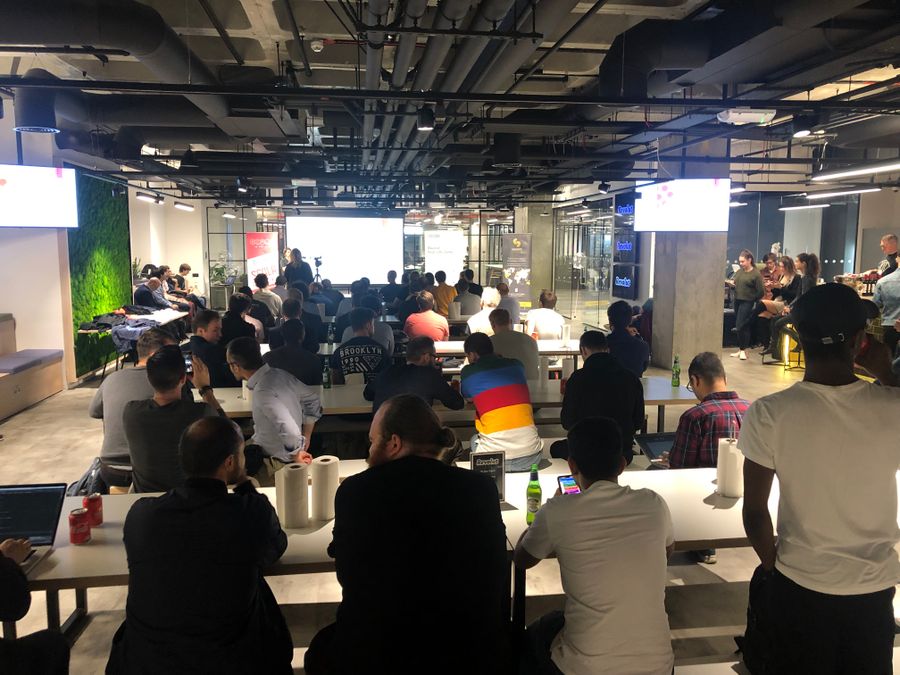 You didn't make it along to Scala in the City? Or you've forgotten all the amazing information the talks threw at you?
Not to worry...the videos are here!
We love our Scala in the City meet-ups as they are the perfect platform to learn, so we are thrilled to be able to present speakers across the industry who can give us lessons we wouldn't get elsewhere.
This month, we welcomed along Software Developer, Maria Livia Chiorean as well as Jon Pither, Co-Founder of JUXT and Jeremy Taylor, Offering Manager to the Revolut offices where we heard from Senior Backend Software Engineer, Alexander Polishchuk. Thank you again to all our speakers!
Let's jump into the videos.
Scala in the City at Revolut
Tips and Tricks for Running AWS Dependencies Locally by Maria Livia Chiorean
Scala, AWS & Docker - can they really work well together locally? In this talk, we'll be looking at best practices and libraries that reduce the time we spend running Scala apps on your local machine. We'll start with easy, straightforward techniques and work our way up. Everything with one question in mind: can we reduce it down to one command?
Introducing Crux - Bitemporality & Databases by Jon Pither & Jeremy Taylor

So you love immutability and want to time-travel your data. But then what happens when the data grows in size and you're integrating it from various upstream sources? What value of time do you want to time-travel against? What do you do when data occasionally arrives out of order in a global topology, or if you want to make corrections against the past? What if we've so much data, that we want to start compacting it? What if some of that data is personal data and we need to get rid of it whilst preserving an immutable record? Jon will unveil a new bi-temporal database called Crux that addresses these concerns. During this talk Jon will explain the motivation for building Crux and will highlight some of its upcoming features, including - but not limited to - bitemporality.


P.s. If you're wondering where Alexander's talk is, stay posted as it will be with you soon.
Stay posted!