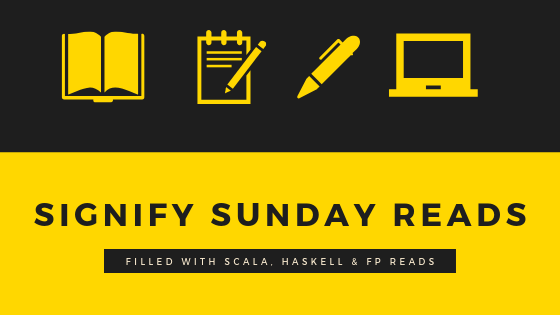 Are you ready for the Sunday Reads? Let's get stuck in!
Sunday Reads
Our first post is from Krzysztof Grajek, Senior Software Developer. This post is called GCP Goodies Part 7— Stackdriver Profiler.
Our second post is from Jonas Bonér and Viktor Klang. This post is the Lightbend Podcast: What Is CloudState?
Our third post is a Corecursive podcast with Thorsten Ball, Software Engineer. This podcast is called the Learning about Compilers and Bytecode from Thorsten Ball.
Our fourth post is from Adam Warski, SoftwareMill CTO. This post is called sttp2: an overview of proposed changes.
Our fifth post is from λ.eranga. This post is called Hacking with doobie and cats-effects.
Our final post is from Paolo G. Giarrusso. This post is Paolo's talk from Scala World called The DOT Calculus: An Introduction for Scala Programmers.
Don't miss out on all the reads from last week, catch up here.
Don't forget to subscribe to our Sunday Reads Newsletter and be the first to read all the latest articles and receive it straight to your inbox, sign up below.