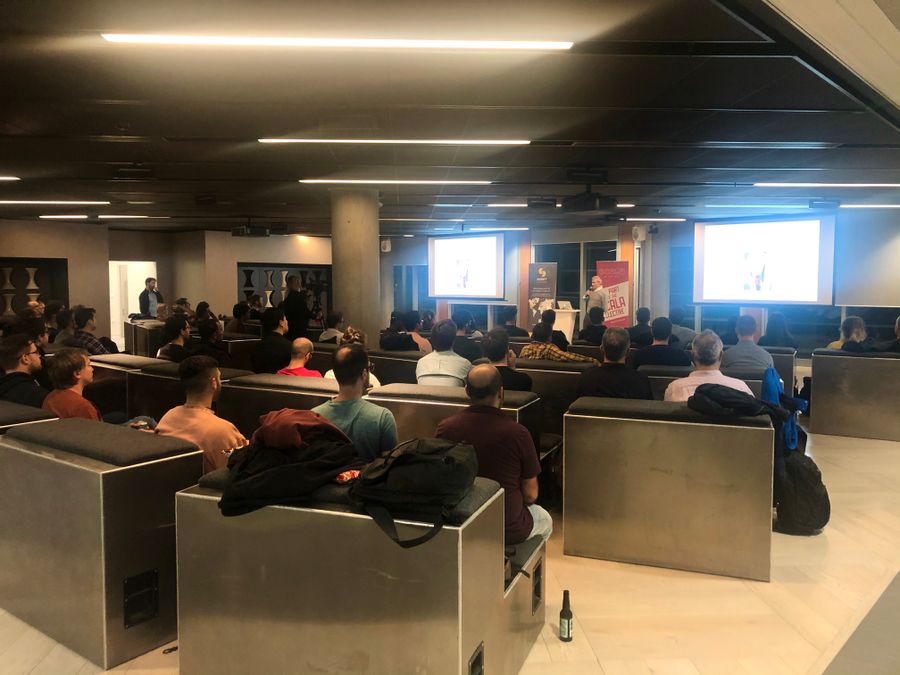 We couldn't be happier with how the evening went!
Last night, we all set off to the YOOX NET-A-PORTER GROUP offices ready for Scala in the City and as we predicted, it was one of the best meet-ups yet. A massive thank you goes to YOOX NET-A-PORTER GROUP for welcoming us and providing lots of pizza and drinks.
Throughout the night we had a series of lightning talks from the YOOX NET-A-PORTER GROUP team, from learning how to learn Scala to Futures and Cats Effect we couldn't get enough. It was fascinating to hear how the NET-A-PORTER journey started p.s. it was in a bathtub (stay posted for the full story) and how they came to use Scala throughout their systems. Thank you to each of the team, Francesco Serra, Iulia Dirleci, Sarabjit Kaur, Francesco Nolano and Darius Jokilehto for your talks, it was great to hear about your learnings and projects.
As for our guest speaker, Nicolas Rinaudo, he gave one of the most interesting and enjoyable talks on Optics, every attendee was engrossed and so were we!
Before the videos are released for you all to watch, here is Nicolas's slides from his talks.
See you next month!