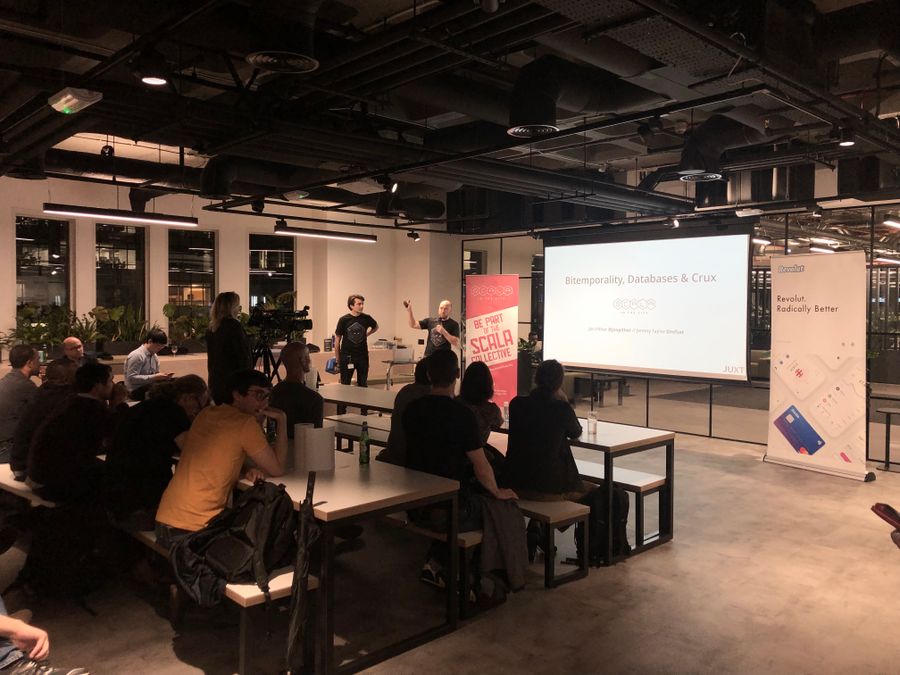 How can you time-travel your data? What if this data grows in size? And what if you want to compact it?
There are so many questions but the answers are here.
At Scala in the City, Jon Pither and Jeremy Taylor introduced us to Crux an awesome database which will help you with all these concerns!
Introducing Crux - Bitemporality & Databases
So you love immutability and want to time-travel your data. But then what happens when the data grows in size and you're integrating it from various upstream sources? What value of time do you want to time-travel against? What do you do when data occasionally arrives out of order in a global topology, or if you want to make corrections against the past? What if we've so much data, that we want to start compacting it? What if some of that data is personal data and we need to get rid of it whilst preserving an immutable record? Jon will unveil a new bi-temporal database called Crux that addresses these concerns.
During this talk Jon will explain the motivation for building Crux and will highlight some of its upcoming features, including - but not limited to - bitemporality.
This talk was given by Jon Pither & Jeremy Taylor at Scala in the City.