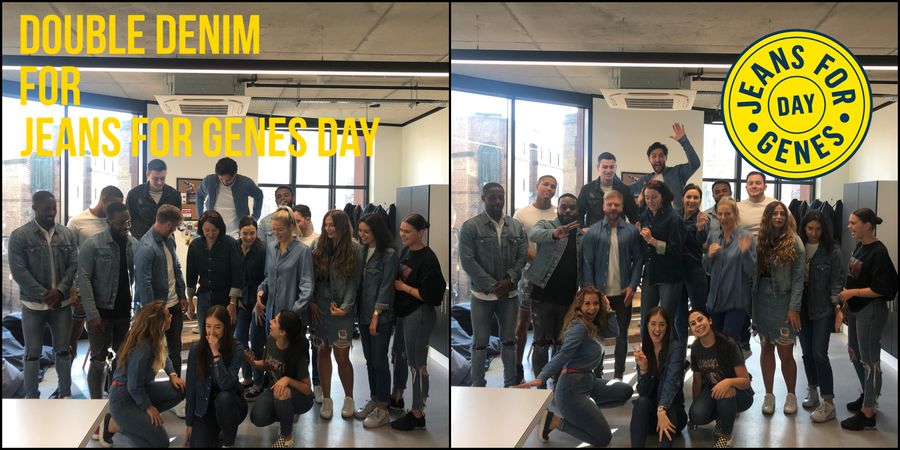 So we wanted to support Jeans for Genes Day but thought, we wear jeans every-day let's take it a step further... so if you're ready for 90's Boyband vibe then here are the Signify Team boasting double denim for the day!
Jeans for Genes Day is the annual fundraising campaign for Genetic Disorders UK, the national charity that supports individuals and families affected by a genetic disorder. Monies raised on Jeans for Genes Day fund the work of the charity and provide grants to organisations for projects that aim to transform the lives of children with genetic disorders. It's an amazing initiative and getting involved by doing a small task such as wearing jeans for the day and providing a donation makes it so easy to help support the incredible work of this charity.
As you can imagine the team are over the moon whenever we suggest photos, so it takes a while to get a good one but we got there in the end!
Team Signify styling the dual denim look...
TAKE 1
TAKE 2
FINALLY!
As mentioned we are each making a donation towards Jeans for Genes, if you would like to support with us then just head over to our Just Giving page where all donations will go directly to Jeans for Genes.
Stay posted for next years snaps...