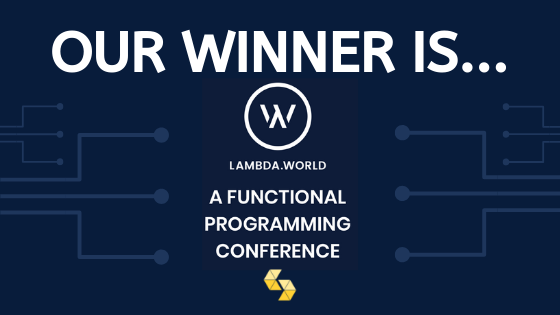 Thank you so much to everyone who entered our competition to win a ticket to attend Lambda World, one of the largest Functional programming events in Europe!
We are pleased to announce that we have our winners so...
Congratulations to Barnabas Olah and Vilmos Feher!
Barnabas and Vilmos are the lucky ones who will be on their way to Lambda World 2019 to watch awesome speaker from the functional programming community including the creator of Scala
Martin Odersky,
see the full list of speakers here.
Thank you to everyone who entered and stay posted as we will have many more upcoming competitions...
Signify Technology are proud to be Gold Sponsors for the third year running
Lambda World brings together the global community of functional programming developers and is the largest Functional programming event in the country, carefully crafted for by the amazing team at 47 Degrees and the Scala and Java communities of Spain.
We will be there to say hey again this year, so make sure you come over to our stand and grab some swag!