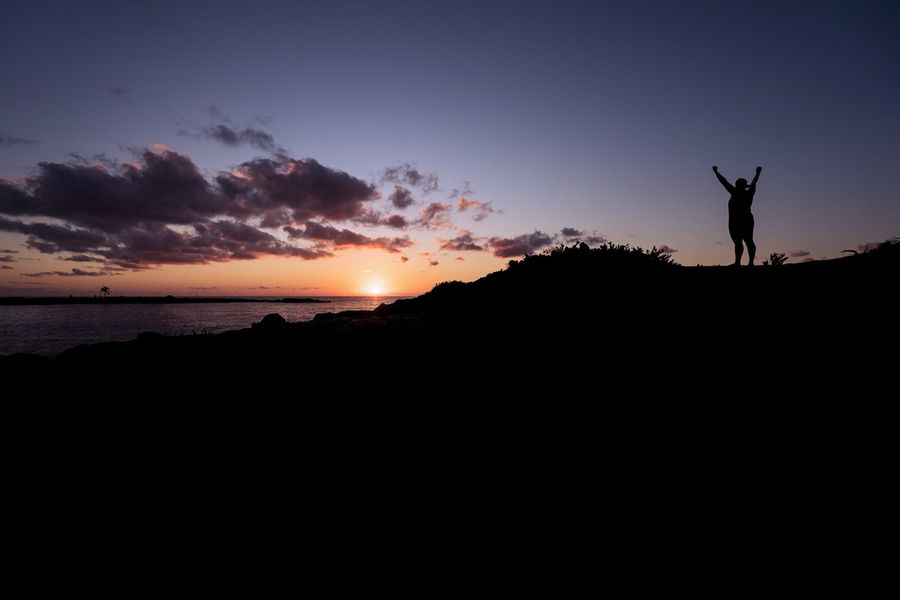 You've found your dream Engineering role, that's great! Now it's time for that all-important technical interview but don't worry, you can do this and we are here to help. We've pulled together a few tips and tricks on how to pass this interview with flying colours and we have even managed to find an excellent video from Life at Google where they demonstrate a mock interview question. So get ready to ace that interview.
Maybe not like this...
The interview process
Every company and interviewer will have a different way of evaluating whether you're right for the position and the team so the processes and questions will differ. Therefore, certain companies may begin with a remote coding challenge where you will be given a set amount of time to complete this on your own which is then followed by a face-to-face interview based on the coding you completed.
Or they may want to speak to you and find out more about you in terms of culture fit, once they have established this they can then bring you in to meet the team and complete the code assessment.
This is an example of one of these processes.
30-minute phone call with HR
30-minute phone call with Head of Engineering
Onsite Interview which will take roughly 3 hours. 1-hour coding, pair programming & development practices. 1-hour architecture interview. 1-hour with Head of Engineering for culture fit
So as you can see above, with this interview process, the coding test takes place on-site.
Yelp, for instance, their interview process is similar to this.
Screening call
Online Assessment (technical test)
Skype Interview
On-site Interview
​
At Signify when we are working with candidates we make sure they know the process which they will encounter when interviewing to make it as relaxed as possible so if you're looking for a role direct with a company then see if you can be made aware of the stages and allow yourself to prepare.
Don't fret over the phone call
Now that you are aware of the process you can plan for each part, here are some points to be aware of below.
Know who you are speaking with. Whether it's the HR team, Engineering Manager or Internal Recruiter you want to be able to know who you're addressing and it may also benefit you when it comes to what type of questions you should expect. If it's HR it may be more based on finding out about you as a person and whether you would work well in the team or if it's the Engineering Manager you might expect some more technical queries.
Ensure you're in a quiet, none distracting area. You don't want to be trying to think of intelligent responses while background noise is diverting your attention.
Good phone signal. Once you've decided where it is you will locate yourself during the phone interview, make sure the phone signal is strong. As we know, everyone is pushed for time so it would be disappointing if you were struggling to hear who you were speaking to and end up wasting both your time.
As mentioned, dependant on who is interviewing you over the phone the questions asked will alter. To give you an example, if the technology the company use is Scala programming then you may be asked to clarify your knowledge on Scala, a few typical examples could be;
What do you mean by Option in Scala?
What is the Monad in Scala?
What are Scala Identifiers?
Which keyword is used to define a function in Scala?
What do you mean by Akka in Scala?
Now you've got the phone call sorted, let's move onto the Technical test!
Let's get technical!
The purpose of this stage of the interview is to understand how you work as an engineer. They want to know how to can solve real-world problems, how long it takes and the method you use, they will often also include assignments and challenges where you have the chance to demonstrate how capable you are for the role which is great, because how often does that happen in other industries!
Knowing you're being tested on your technical ability can be a bit daunting no matter your seniority but if you can go into it as prepared as possible then as with everything, it should make it a bit easier so let's look into it a bit further.
Check out this example Scala coding question.
What is the difference (if any) between these 2 statements?
You will probably be surprised at how much knowledge you have but if you want to touch up those skills then there are so many ways you can do this.
Have a look through our Scala in the City meet-up videos. We have been so lucky to have had loads of inspirational speakers at our monthly meet-up including John De Goes, Jon Pretty and Pawel Szulc where they have spoken on heaps of subjects that you can learn from. Pawel Szulc gave an interesting talk on A road trip with Monads: From MTL, through Tagless to Bio, you can watch it below and catch up on all the others here.
Don't limit the resources you use. The Scala Programming Language website is amazing for resources from books, to online exercises and course, check out the extensive list here.
See if you can find example interviews online. We managed to find this helpful video from Life at Google where they explain and example coding interview question, they also highlight the best practices.
We hope this article has helped you feel a bit more confident with your interview, we know you can do it so just prepare and you'll bag that job!
If you feel like you would benefit from assistance with finding your next opportunity just give us a shout, we can help make the process as relaxed as possible and having placed with some of the best Tech companies Globally we are certain we can help you.