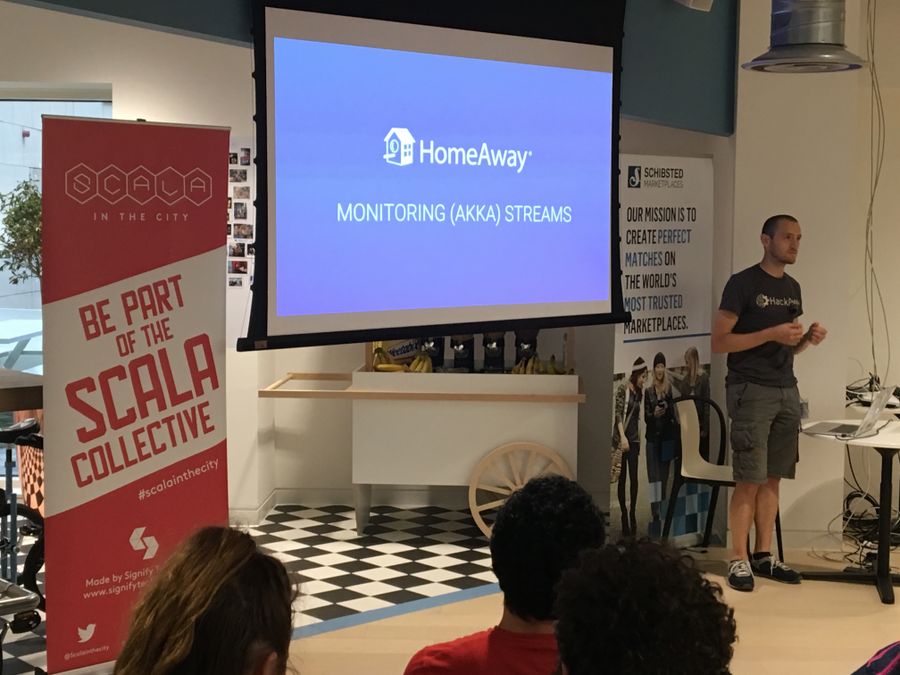 We love our Scala in the City meetups and are so proud to have had some amazing speakers! Scala in the City is a great opportunity to meet others in the community and learn about different projects and systems. Check out this interesting talk from Software Engineer Stefano Bonetti on Monitoring Akka Streams, this was from our sixth meetup at Schibsted.
Monitoring Akka Streams
Ok, you got your Akka Streams pipeline finally deployed to production. But how are you monitoring it? When productionising Reactive Streams, the same backpressure that preserves the safety of your pipeline can get in the way of effectively monitoring its status. In this talk we'll present a line of action to get a pulse on your Akka Streams app, to better understand its throughput and bottlenecks.