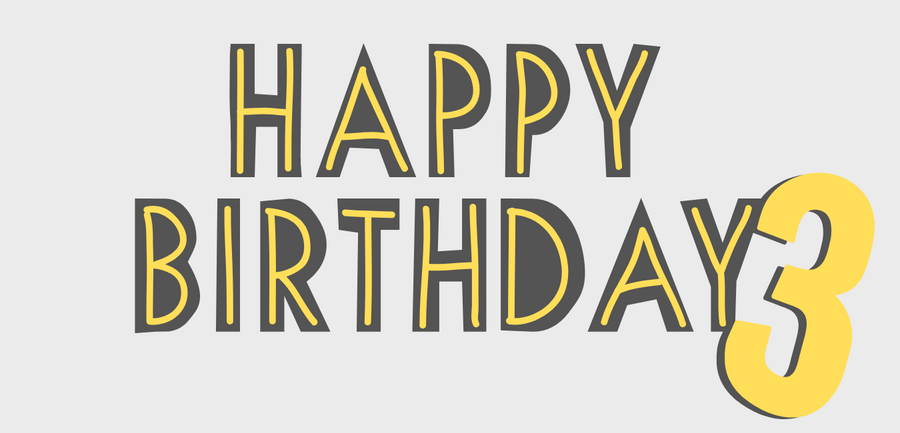 We are so thrilled to have made it to our third year and we can't thank you our clients and candidates enough for all the support!
There has been an abundance of memories created over the last few years and the journey we have had has been incredible. As a newly-founded start-up business of 3 on the first day, we are ecstatic to this year be a proud team of 23 and we're still growing. It's been awesome to welcome so many new faces to the Signify family and we are looking forward to creating so many more memories.
Our highlights over the last 12 months? We wish we could tell you everything but we thought we would keep it short and snappy for you so here they are! This is what being part of the Signify team is all about to us...
Signify highlights over the last 12 months
The team has grown to 23 employees
Won 'Best New Agency' at the Recruiter Awards 2019
Placed Engineers into roles they love in 100+ different technology companies globally
Sponsored 11 Scala and Functional Programming conferences from Scala Days to Lambda World
Hosted our own Women in Tech event with over 100 attendees and sponsored 1 other Women in Tech event
Organised 3 Scala workshops where engineers were able to learn from key Scala contributors such as John De Goes and Pawel Szulc
We met Martin Odersky for the fourth time (each year we meet him, it will continue to be a massive highlight!)
Scala in the City is still going strong and we are proud to have so far organised 17 meet-ups hosted be awesome companies such as Sky, Monzo and ITV
Reached over 1,000 followers on Twitter (make sure you're following us @Signify_Tech)
Sponsored over 10 competition winners to attend conferences such as Lambda Conf and Scala Italy.
Moved into our first fully leased office which we have completely made our own!
In the last 12 months, we have supported 8 charities including CALM, St.Christophers Hospice and The Big Issue
Here's to many more successful years and thank you again to our clients and candidates for all the support, we are so grateful!