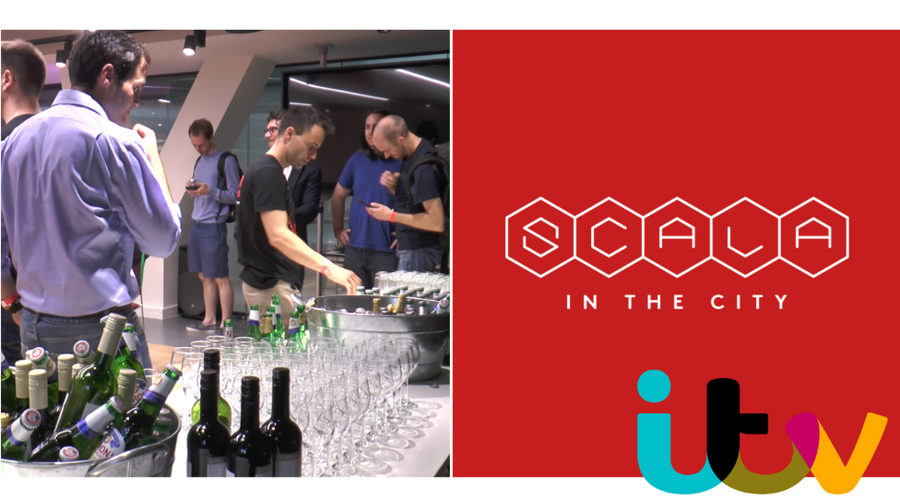 We have the videos from Scala in the City ready for you!
It was an awesome experience to head along to ITV last Thursday and hear the talks from Nathan Matthews and Jose Miguel Martínez, we hope you all enjoyed the evening.
From hearing about the creation of DAML to being introduced to ansible and how it can be used to set up a developer workstation, it was really interesting to expand our Scala knowledge.
If you didn't get the chance to come along then don't worry as we have the videos ready for you to watch.
So, take some time out of your day and let's catch up.
Scala in the City at ITV
Nathan Matthews - Making Contracts Smart, Secure and Functional with DAML and Scala
In today's connected world APIs are everywhere. As more systems are connected the requirement for greater transparency, privacy, correctness and security is growing. DAML is an open-source functional language designed to address these concerns. The talk will be structured as follows:
What are smart contracts and why they are useful
DAML as a language and some of the interesting features it brings to the table.
A practical example of DAML and how it interacts with a Scala application
Jose Miguel Martínez - Ansible and Scala Projects
Ansible is an open source software that automates software provisioning, configuration management, and application deployment.
On this talk, we'll introduce ansible as a simple solution to setup a developer workstation to start developing, running and deploying your Scala-based projects and how it does a better job as living documentation for your projects.