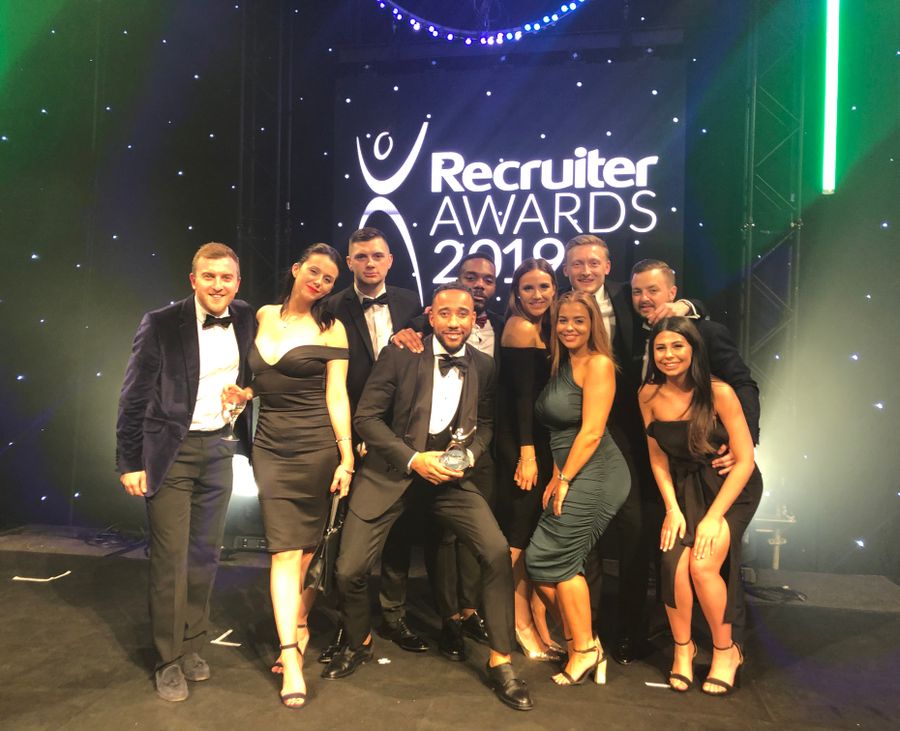 The Signify Team are ecstatic to have been awarded 'Best New Agency' at the Recruiter Awards 2019 last night.
It was an evening of celebration and although we may have slightly sore heads we are still brimming with excitement over the achievement!
The Recruiter Awards is the UK's largest event for the entire recruitment community recognising outstanding achievements by agencies and in-house recruiters and is one of the most prestigious awards.
We want to thank all our clients and candidates for the continued support over the last few years, we are thrilled to have been awarded such amazing recognition and we hope to have many more successes to come.
Thank you to the Recruiter Awards!
Here is why the judges awarded Signify Technology as 'Best New Agency'.
In the two and a half years Signify has been in business, the technology recruitment company, specialising in Scala programming, has helped 500 software engineers find new jobs in more than 100 tech companies across 17 countries.
The judges were impressed with Signify's specific focus with the specialism of Scala from the outset of the agency, proving this was the best way to serve candidates and clients. To become more integrated with the Scala community, Signify created online and physical spaces for Scala engineers to connect and collaborate, often in association with clients.
To constantly improve the quality of service, the decision was taken to typically hire staff without recruitment experience so they could be trained, developed and nurtured as customer-centric consultants. With around 70% of Signify's staff new to recruitment, the company aims to improve the stereotypical view of the recruitment industry.
Pay rises and promotions are linked to customer service scores to ensure this value is threaded throughout the entire organisation. At Signify promotions must come from the ways consultants support and help the community, whether that's client, candidate or colleague.
In 2018 Signify began organising Functional Scala Workshops. Borne out of a desire to be part of the Scala community, the recruiter also knew that Scala Engineers are hard to find, in short supply and there's a serious skills shortage. It made sense to 'grow' them. And to make sure the course was accessible to all, Signify provided financial aid and payment plans, as well as an option to be part of the workshops remotely by dialling in.
Signify Technology stood out for the breadth of its customer base and the fact that they had placed candidates across Europe.
Judges' comments: "Signify Technology staff clearly have a genuine desire to do things differently and the recruitment landscape is all the richer for having them. Their personality shines through this excellent entry."
​